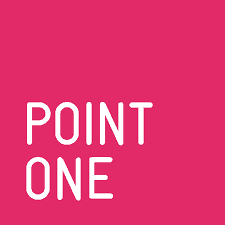 PointOne is a point of sale provider that offers complete EPOS systems designed for the hospitality industry. Below we look at reviews for the company along with the services they offer, how much they cost and other key things you need to know to help you decide which payment services provider is right for your business.
PointOne Payment Service Reviews
Below we look at reviews for PointOne from a variety of websites. Please keep in mind that these reviews are for all of PointOne's services and so may not fully reflect their individual offerings.
PointOne Payment Services Plans, Packages & Prices
PointOne offers EPOS systems and EPOS software that include:
Flexible and reliable system
Cloud-based solution
Integrated payments
Mobile ordering
Tableside ordering and payment
Customisable data for adding notes to orders
Self-serve and kiosks
Restaurant management with snapshot status showing traffic light
Reservation system
Menu management
Kitchen management
Optional online ordering
Integrate with software like ResDiary and Avenista
Secure login with assigned permission levels
Rota creation
Time and attendance system
There is no pricing information available.
Note plans, packages and prices were all accurate at the time of publication but may have changed since then. Please check PointOne's website for the latest information.
PointOne Background
PointOne is a point of sale provider that was founded in 2001 in Cardiff with the aim to develop and deliver innovative EPOS solutions and tools backed by outstanding support and delivery. They have now installed over 2,500 outlets and were the first EPOS company to introduce a cashless self-service kiosk in the QSR (quick serve restaurant) market in the UK.
They cater for multi-site operators, pubs and bars, casual dining, coffee shops, quick service, theatres, takeaways and hotels. They offer a range of EPOS solutions and EPOS related products which includes self-serve kiosks, online ordering, restaurant management, kitchen management and table ordering software.
PointOne has created an EPOS system that offers easy navigation, flexible design, fast transaction speeds and a fully integrated solution. It can be integrated with ResDiary and Avenista. They also provide staff management and security options that allow you to have secure logins with permission levels, create rotas, and monitor time and attendance.
Switching To PointOne
If you want to get an EPOS system from PointOne you can contact them on 0345 862 0005 or complete their contact form. You can also book a demo with the sales team to learn more about their system before committing to it.
Additional Business Services From PointOne
PointOne offers a range of EPOS related products which includes:
Self-serve kiosks
Online ordering software
Restaurant management
Kitchen management
Tableside ordering
PointOne Customer Service and Complaints
You can contact the PointOne customer service team on 0345 862 0005, complete their contact form or email support@pointone.co.uk.
PointOne Contact
You can get in contact with PointOne by:
Completing their contact form
Call 0345 862 0005
Live chat on the website
Post – Teme House, Langstone Business Park, Newport NP18 2LH
Website: https://pointone-epos.co.uk/
PointOne Payment Services Pros/Cons
Pros
Allows management of menus, reservations and kitchens
Tableside ordering and payments
Option to add online ordering
A secure system that allows staff management
Integrates with ResDiary and Avenista
Cons
No pricing information is available
A low number of poorly related customer reviews