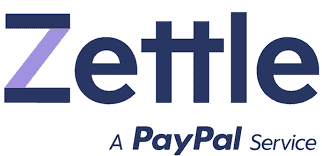 Zettle offers a range of card machines and POS systems that are designed for the hospitality and retail sector. Below we look at reviews for the company along with the services they offer, how much they cost and other key things you need to know to help you decide which payment services provider is right for your business.
Zettle Payment Service Reviews
Below we look at reviews for Zettle from a variety of websites. Please keep in mind that these reviews are for all of Zettle's services and so may not fully reflect their individual offerings.
Zettle Payment Services Plans, Packages & Prices
Zettle offers POS systems and POS software that include:
Simple and scalable system
Quick and easy to set up
Tailored systems for retail and hospitality
Take a variety of payments securely
Track sales
Manage stock and inventory management
Run product and sales reports in real-time
No lock-in contract
No hidden fees
Bank deposits in 1-2 working days
Integrates apps and software including accounting and ecommerce
Zettle also offers card readers which include:
Can be paired with a point of sale app
Accept all credit cards and contactless
Fast set up
Quick charge and all-day battery
Secure payments
Compatible with iOS and Android
Zettle charges are as follows:
Zettle Go plan is free
Zettle Food and Drink plan is free for the first month then £29 per month
Card transaction fee 1.75%
Invoice transaction fee 2.5%
Payment link transaction fee 2.5%
PayPal QR code transaction fee 1%
Manual card entry transaction fee 3.4% + £0.20
They also offer custom pricing for those that take over £10,000 per month. Hardware prices are additional.
Note plans, packages and prices were all accurate at the time of publication but may have changed since then. Please check Zettle's website for the latest information.
Zettle Background
Zettle was founded in 2010 with the aim of helping small businesses to take payments. They launched their first mini chip card reader and software which revolutionise mobile payments in a simple and affordable way. They were originally called iZettle until 2021 when they were rebranded Zettle by PayPal.
In 2012, iZettle expanded to parts of Europe including the UK. They expanded their product range in 2014 to cloud-based cash registers. In 2016, they acquired Intelligentpos to complete their commerce platform for small businesses. In 2017, they set up iZettle Invoice and enabled alternative payments. In 2018, iZettle was acquired by PayPal and they unify their in-store and online sales.
Zettle operates across Europe and Latin America providing card machines and POS systems. They no longer provide online payment solutions as this is provided by PayPal. They offer two POS app price plans that are a free plan and a paid plan with the addition of transaction fees.
Switching To Zettle
If you want to join Zettle you can complete the contact form and one of their team will contact you to discuss your needs further, or you can sign up using the 'sign up' link on their website to create an account.
Additional Business Services From Zettle
Zettle also offers invoicing solutions to help businesses to track invoices and send reminders.
Zettle Customer Service and Complaints
You can contact the Zettle customer service team on 0203 984 8464 or live chat on the website on Monday-Friday 9am-5pm or email support.uk@zettle.com.
Zettle Contact
You can get in contact with Zettle by:
Sales complete their contact form
Customer support call 0203 984 8464 (Monday-Friday 9am-5pm)
Email uk@zettle.com
Live chat (Monday-Friday 9am-5pm)
Post – 58 Victoria Embankment, London EC4Y 0DS
Website: https://www.zettle.com/gb/mfm
Zettle Payment Services Pros/Cons
Pros
Offers a range of solutions from card readers to full POS solutions
Offers a choice of plans including a free plan for software
No hidden fees or lock-in contract
Fairly positive customer reviews based on a large number of reviews
Cons
No pricing information for POS hardware