If you want to start selling your products or services in your own online store you will need to set up an e-commerce site to enable you to sell them effectively.
There are many providers of e-commerce platforms that offer full sites and platforms that can integrate into your existing website as well as other channels such as social media.
These e-commerce platforms can offer a fully integrated service or the ability to integrate with other service providers for other services that you will need such as payment gateways. Below we have looked at what some of the leading e-commerce platform providers have to offer.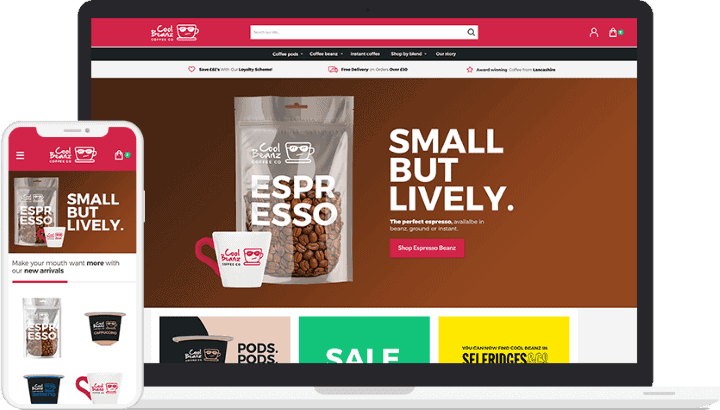 The table below gives a quick price comparison of the top UK providers for e-commerce platforms.
* The facts and figures included here come from each company's website and were accurate at the time of writing but may have since changed. Also, please keep in mind these may not be apples to apples comparisons as each provider offers different solutions. This guide should be used as a starting off point for more research on your part.
Below we profile each of the companies' services and features in a bit more detail.
Note companies are ranked in no particular order and this no way indicates one solution is better than another.
1. EKM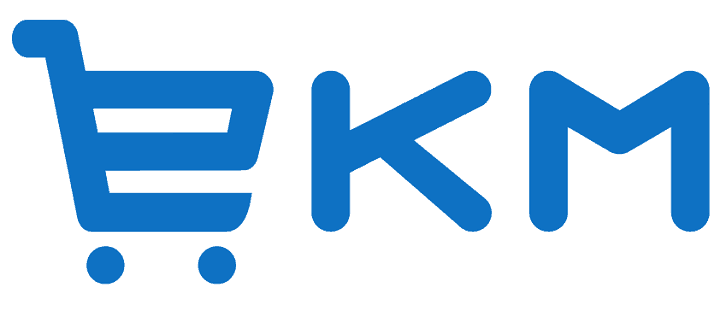 Some of the features and benefits of EKM's e-commerce platform.
A quick and easy way to start selling online
Continuously improves the sites due to their Evolution Mode at no extra cost
User-friendly website builder
Responsive themes that adapt to any device
Domain names
Secure servers
Built-in analytical facilities
Inventory interface
Marketing support
UK support with a dedicated account manager
EKM claim to be the no.1 e-commerce provider in the UK and they offer a solution that is continuously being improved at no extra cost through their Evolution Mode which updates your website without impacting on you.
EKM has a user-friendly website builder that has a wider selection of themes to choose from that can be easily adapted to create a personalised and effective website. They offer customers domain names if needed, secure servers to protect the website, built-in analytical facilities to help gain customer insights, and an inventory interface to manage your stock. Their marketing support and tools include SEO, email marketing and blogs.
2. BigCommerce

Some of the features and benefits of BigCommerce's e-commerce platform.
Flexible and simple e-commerce platform
Customisable sites
Responsive templates
Build a fully custom site
Offer three packages for businesses of different sizes and types
Marketing and conversion tools
Integrate with other sales channels
Manage shipping and payments
High performance and stability
Works with leading payment gateway providers
BigCommerce is a leading e-commerce platform provider that delivers website solutions for a wide range of businesses through their three tailored solutions. The Enterprise product offers advanced tools to manage your entire business. The Small Business product is designed to help increase sales and help smaller businesses to grow. The B2B product is designed for selling to other businesses and wholesale businesses.
BigCommerce's e-commerce platform enables you to customise your own site from templates or build a fully bespoke site. They offer a range of marketing support and conversion tools that will help promote your site and convert visits into sales. Their sites integrate with other sales channels and payment gateways.
3. Shopify

Some of the features and benefits of Shopify's e-commerce platform.
Set up your store in minutes with no design skills needed
Drag and drop store builder with over 100 professional and free themes to choose from
Customise your site with colours, pictures and fonts
Responsive sites for all devices
Built-in SEO features to help with marketing your site
Comprehensive dashboard to get insight into your customers
Sync your inventory across all sales channels
Track your store on the Shopify mobile app
Supports over 100 payment gateways
Utilise Shopify Payments to receive credit and debit card payments
Shopify is a e-commerce platform that gives its users the ability to design a professional online shop that can be built quickly using their free themes. Building the site is easy with drag and drop functionality and customisation tools that allow you to alter the colours, fonts and add pictures. Their sites are also responsive and will work effectively across all devices.
Shopify also provides many additional services that make their sites desirable with built-in SEO features and comprehensive dashboard which will help market your site and gain customer insights. The platform can also track your inventory and integrates with lots of payment gateways to accept payments or you can use Shopify's own payment gateway.
4. WooCommerce

Some of the features and benefits of WooCommerce's e-commerce platform.
E-commerce platform designed for WordPress
Claim to be the most customisable e-commerce platform
Open source solution with limitless customisation
Offer many free and paid extensions
Integrate with popular payment gateways
Integrate with shipping agents
Secure and safe online payments
Global business with support teams across the globe
30-day money back guarantee
Over 56 million downloads of their platform
WooCommerce is a global e-commerce platform provider that has been designed to plugin into WordPress. It is a completely open source solution which allows limitless modifications so that you can fully control your site. They are so convinced that you will love their platform that they offer a 30-day money back guarantee.
WooCommerce integrates with all aspects of e-commerce requirements to help create a complete e-business solution, this includes being able to use the most popular payment gateways and shipping agents. They offer a wide range of extensions and plugins to enhance your site that include both free and paid options.
5. PrestaShop

Some of the features and benefits of PrestaShop's e-commerce platform.
Customisable e-commerce solution
A wide range of themes
Sell internationally as your store can be presented in different languages
Incorporates multiple currencies
Integrate shipping carriers to calculate delivery costs
Share content on social media
Order management
Data analytics
Incorporates payment gateways
They support 270,000 merchants
Prestashop is an e-commerce platform provider that offers a customisable web store that has a wide range of themes to choose from which allow you to select colours and designs as well as add your own logos and images.
Prestashop allows you to sell internationally with their sites as you can present your site in different languages and accept payments in multiple currencies. You can also integrate a delivery cost calculator from your chosen shipping agents. You can also manage your transactions, products and customers through their analytical tools. They also provide support linking your site to social media and blogs to help attract customers to your site.
6. Ecwid

Some of the features and benefits of Ecwid's e-commerce platform.
Easy set up that can have you selling in minutes across multiple platforms
Simply embed your Ecwid store into your existing website
Can add the shopping cart to WordPress, Weebly, Wix or any other site builder
Enable you to open a Facebook store or sell on Instagram
Mobile responsive design
Global reach with a presence in 175 countries
Supports 50 languages
Integrates with over 40 payment gateways
Secure service that has a gold standard for e-commerce solutions
Supports over 1.5 million sellers across the globe
Ecwid is an e-commerce platform provider that offers a solution that integrates with all site building platforms including WordPress, Wix and Weebly. Their e-commerce solution also integrates with Facebook and Instagram to enable you to start selling through these social media channels.
Ecwid's design is simple and quick to build so that you can start selling almost straight away and its design is responsive and will work across all devices. Their platform offers gold standard security for peace of mind. As an international platform provider, you can expand outside the UK and be supported by Ecwid as they operate in 175 countries and over 50 languages.
7. ShopWired

Some of the features and benefits of ShopWired's e-commerce platform.
Multi-channel e-commerce platform
Offer a free 14-day trial
Sell on your website, eBay and Facebook amongst others
Optimised for mobile and tablets
Huge choice of themes
Customisable designs
Bespoke design service available from their in-house designers
Access sales and marketing tools
UK based support team
ShopWired is an e-commerce platform that supports multiple channels to enable businesses to maximise their reach and customer base as they integrate with your website, eBay and Facebook and they will soon work with Amazon too.
ShopWired's e-commerce platform has an easy to use site builder that has a huge range of themes to choose from and customisable designs to help you create a site that works for your business. They offer reliable and secure hosting that is protected by top rated software and is PCI compliant. ShopWired's offering includes access to sales and marketing tools as well as having a UK based support team.
8. Volusion

Some of the features and benefits of Volusion's e-commerce platform.
Quick and easy site design
14-day trial
Responsive themes
Comprehensive site builder
Unlimited product options
Integrates with a variety of apps and partner services
SEO features to aid Google rankings
Dashboard built-in to manage multi-channel
Manage your inventory
Reporting facilities
Volusion's e-commerce platform is quick and easy to use and can build sites that are professional and effective with responsive themes that work across all devices. Their comprehensive site builder allows unlimited product options so that you can build a store that meets your needs.
Volusion's e-commerce platform integrates with a variety of apps and partner services to provide a solution that offers a complete service, these include FedEx, Amazon, McAfee and Stripe. They provide SEO support that helps your Google rankings and optimise your site which includes custom metadata, search-friendly URLs, sitemap indexing and editable Robots.txt file.
9. Wix Stores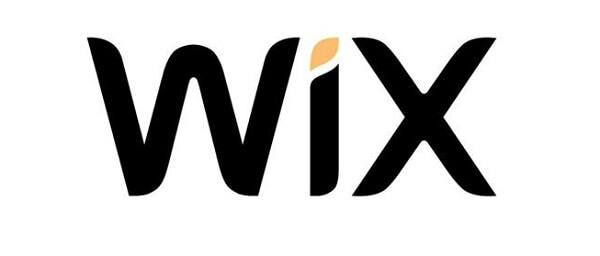 Some of the features and benefits of Wix Stores' e-commerce platform.
A simple solution to create a stunning online store
Mobile optimised
Has a powerful management system
100s of designed templates
Customisable designs
Drag and drop design feature requiring no technical skills
Accept a wide range of payments including credit cards and PayPal
Order tracking and inventory management
Able to create coupons and manage their use
Customise your delivery charge by location
Wix enables businesses to create their own online store from their vast repertoire of templates that will help create a professional and unique website. Their designs are customisable, and they are easily created through their drag and drop site builder functionality so you don't need technical skills to build a great site.
Wix's e-commerce platform enables businesses to accept a wide range of payments which include credit cards and PayPal with 0% commission on your sales. They also enable customers to create coupons to send out to drive custom and offer the facility to manage them. They also help with tracking your orders, inventory and delivery costs with their customisable shipping rules.
10. Squarespace
Some of the features and benefits of Squarespace's e-commerce platform.
An all-in-one platform for online sales
Award-winning templates
Build a professional site
Free and unlimited hosting
High level of security
24/7 customer care
Provide marketing support tools
SEO support
Social media integration
Email campaigns
Squarespace is a e-commerce platform provider who delivers an all-in-one solution for businesses that want to set up an online store and promote it through a variety of channels. They have won awards for their templates which allow you to create a professional site that will help sell your products.
Squarespace offers their customers free and unlimited hosting that comes with high-level security and infrastructure that will grow with your business and protect it. They also offer 24/7 customer care that can be reached by email, live chat or webinars. Their marketing support also can help promote your business and drive additional traffic to your site.
11. Zyro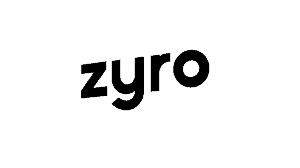 Some of the features and benefits of Zyro's e-commerce platform.
Offers two ecommerce plan
Includes free web hosting
Free domain name
Order and inventory management
Management of discount coupons and gift cards
Commission-free online payments
Caters for small businesses and larger ones
Integrates with Facebook, Instagram and Amazon
24/7 live chat support
Offers a 30-day money-back guarantee
Zyro is a website platform provider that offers website services for eCommerce sites and standard sites. They offer two ecommerce plans which are eCommerce and eCommerce Plus. Their plans include free web hosting and domain name.
Zyro's eCommerce plan is designed to help businesses to get started selling online with the ability to accept payments online commission-free. They allow you to feature up to 100 products, includes order management, inventory management as well as managing discount coupons and gift cards. eCommerce Plus plan also offers unlimited products, abandoned cart recovery and multiple languages. It also supports Facebook Shop, Instagram Store and products on Amazon.
Please note we have affiliate relationships with almost all the companies above. That means they pay us a commission if you choose to buy their services after clicking on a link from this website. This comes at no cost to you, but we thought you should know. We may also be paid a fee if you use the Expert Market quote form at the top of this page.