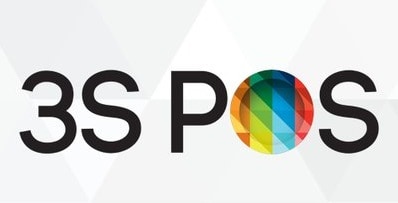 3S POS is a specialist EPOS system provider that develops its systems in-house to offer flexible solutions that can be integrated into all aspects of hospitality businesses. Below we look at reviews for the company along with the services they offer, how much they cost and other key things you need to know to help you decide which payment services provider is right for your business.
3S POS Payment Service Reviews
There are currently no reviews available for 3S POS.
3S POS Payment Services Plans, Packages & Prices
3S POS offers EPOS solutions that include:
Full-service technology suite
Free demo available
Suitable for single or multi-site businesses
Designed for all types of hospitality businesses
Integrates with other software including Deliveroo, ResDiary, Uber Eats and Xero
Enterprise Stock Control to help manage stock in real-time
Head Office Management and Distribution Centre Management to give them control or access to your systems
Purchase Order Management to create orders direct to suppliers
Multi-site Management to control multi-site from anywhere
Multi Language to allow growth into new territories
Kitchen Display System to integrate the kitchen with the front of house
Telephone and Online Ordering to streamline collection and delivery orders
Graphical Table Management to better manage table occupancy and bookings
Live Table Bookings to manage reservations
Handheld Ordering Solutions to take orders at tables direct into your systems
Scale Integration to integrate with most digital scales
Sales Management to get a complete overview
Advanced EPOS Business Reports with real-time data
Customer Relationship Management to understand customers better and run loyalty or reward programmes
Loyalty and Promotions Management to run schemes, offers and vouchers
Attendance and Rota Management to help plan staffing and track budgets
Staff Management HR module to hold all HR data
Mobile/Chip and Pin Payment to accept cashless payments using terminals
Sage Accounts and Payroll integration
Business Alert Management to monitor your operations and alerts you in real-time
CCTV Integration to overlay all transactions
Biometric Attendance System to track staff
There is no information about pricing.
Note plans, packages and prices were all accurate at the time of publication but may have changed since then. Please check 3S POS's website for the latest information.
3S POS Background
3S POS was founded in 2005 to cater for the needs of the hospitality industry and assist them in taking payments. They now offer a flexible EPOS system that they produce and update in-house through their software development expertise.
They offer a feature-rich point of sale software that provides a wide range of business application solutions to assist with sales, order management, telephone and online ordering, inventory, staff management, table management and bookings, customer relationship management, and reporting analytics.
They provide full EPOS system solutions, handheld ordering, kitchen display systems, self-service kiosks and online ordering systems. They enable you to integrate all aspects of your business to make it easier to get a holistic view of your business and its operations where it is a single or multiple site business. They also enable external integrations with software such as Sage, Xero, Deliveroo, ResDiary, Uber Eats and Orderlord.
Switching To 3S POS
If you want to switch or set up an EPOS system with 3S POS you can contact them by either calling 0207 034 3030 or request a callback. They also offer a free demo so that you can familiarise yourself with their product.
Additional Business Services From 3S POS
3S POS offers a range of systems that support the hospitality industry which include:
Handheld ordering
Kitchen display system
Self-service kiosk
Online ordering system
3S POS Customer Service and Complaints
You can contact the 3S POS customer service team on 0207 034 3030.
3S POS Contact
You can get in contact with 3S POS by:
Completing their contact form
Calling 0207 034 3030
Post – 1 Cecil Road, London NW9 5EL
Website: https://3s-pos.com/
3S POS Payment Services Pros/Cons
Pros
Provides a range of add-ons to assist the hospitality sector
Integrates with a variety of external software
Can be used for a variety of management applications including staff and stock
Suitable for single and multi-site business
Can be managed at a local or national level
Offers a demo
Cons
No pricing information available
No customer reviews