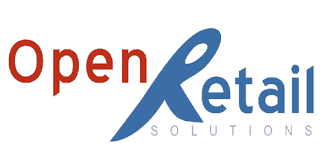 Open Retail Solutions is a point of sale provider that offers EPOS systems that cater for retailers and related hospitality with complete solutions and related peripherals. Below we look at reviews for the company along with the services they offer, how much they cost and other key things you need to know to help you decide which payment services provider is right for your business.
Open Retail Solutions Payment Service Reviews
There are currently no reviews available for Open Retail Solutions.
Open Retail Solutions Payment Services Plans, Packages & Prices
Open Retail Solutions offers EPOS systems and EPOS software that include:
Customisable screens
Increased visibility of who uses the system
Manage promotions, vouchers and loyalty schemes
Record usage and wastage
Integrate with scales
Menu options
Text options to add requests or dietary requirements
Allergen recording
Pay at table
Inventory management
Real-time reporting
Access reporting from any device
Suitable for a wide range of retail businesses and the hospitality sector
Customer support seven days a week 8am-8pm
There is no pricing information available.
Note plans, packages and prices were all accurate at the time of publication but may have changed since then. Please check Open Retail Solutions' website for the latest information.
Open Retail Solutions Background
Open Retail Solutions is a point of sale provider that is based in Nottingham. They cater for a range of retailers and hospitality businesses which include garden centres, farm shops, delicatessens, zero waste shops, butchers, cheesemongers, fishing tackle shops, pet shops and general retailers. For each of these business types, they offer a dedicated service.
They are connected with a range of hardware partners for their EPOS solutions which include Avery Berkel, Bizerba, Box, Dell, Verifone and Zebra. These partnerships enable them to provide integrations with tills, scales, card payments, stock control, kitchen control, printers and portable solutions.
Open Retail Solutions have created an EPOS system that can be integrated throughout a business and that is why they have combined hospitality into their retail systems as many of their retailers such as farm shops and garden centres also had cafes on site. They provide a complete solution and allow you to have a real-time overview of the business from anywhere on any device.
Switching To Open Retail Solutions
If you want an EPOS system from Open Retail Solutions you can call them on 0115 967 7439 to discuss your needs and place your order.
Additional Business Services From Open Retail Solutions
Open Retail Solutions offers a range of EPOS related products which include:
Tills
Scales
Card payments
Stock control
Kitchen controller
Printers
Label and plastic card printing
Customer account management and loyalty scheme
Portable solutions
Multi-branch solutions
Open Retail Solutions Customer Service and Complaints
You can contact the Open Retail Solutions customer service team on 0115 967 7439 on Monday-Friday 9am-5pm and existing customers can contact the support line between 8am-8pm Monday-Sunday.
Open Retail Solutions Contact
You can get in contact with Open Retail Solutions by:
Call 0115 967 7439 (Monday-Friday 9am-5pm)
Post – First Floor, Unit 31, Eldon Business Park, Eldon Road, Attenborough, Nottingham NG9 6DZ
Website: https://www.openretailsolutions.co.uk/
Open Retail Solutions Payment Services Pros/Cons
Pros
Offers solutions for catering businesses for allergens and dietary needs
Manage promotions and loyalty schemes
Manage your inventory and track waste
Real-time reporting from any device
Provides evening and weekends customer support
Cons
No pricing information is available
No customer reviews