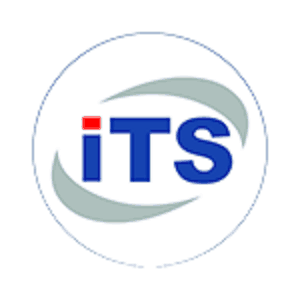 ITS is an EPOS software provider that also offers a range of EPOS equipment that is tailored to meet the needs of the convenience retail market. Below we look at reviews for the company along with the services they offer, how much they cost and other key things you need to know to help you decide which payment services provider is right for your business.
ITS Payment Service Reviews
There are currently no reviews available for ITS.
ITS Payment Services Plans, Packages & Prices
ITS offers EPOS systems and EPOS software that include:
Simple and easy to use screen
Access real-time sales, stock and price information
Run promotions, deals and discounts
Define your own screen layouts and colour schemes
Create customer accounts
Make stock adjustments at the till
Add age restrictions
Back-office software
Multi-site software
Specialist software for news and magazine retailers
There is no pricing information available.
Note plans, packages and prices were all accurate at the time of publication but may have changed since then. Please check ITS' website for the latest information.
ITS Background
ITS was founded in 1992 in Huddersfield and they specialise in creating tailored solutions for the convenience retail market. They currently serve over 1,400 retailers across the UK. They started with a partnership with Toshiba to deliver one-stop EPOS solutions that are customised to meet the needs of convenience stores.
They integrate with many wholesalers who offer electronic ordering, deliveries and price updates such as Nisa, Costcutter, Premier, Londis and Spar. They are developing solutions for the fuel sector, hospitality sector and self-service checkouts. Their software can be used for single or multi-site businesses.
ITS offers a wide range of hardware at affordable prices which includes touch screens, countertop units, scanners, printers, cash drawers, scales and chip and pin terminals. They also offer software to protect your EPOS system which includes smart security and cloud backup.
Switching To ITS
If you want an EPOS system or software from ITS you can contact them on 01484 468710 or you can complete their contact form and one of their sales team will get in touch with you to discuss your needs.
Additional Business Services From ITS
ITS offers a range of EPOS hardware and software which includes:
Touch screens
PC base unit
LCD monitors
Scales
Printers
Cash drawers
Scanners
Chip and pin terminals
Smart security
Cloud backup
ITS Customer Service and Complaints
You can contact the ITS customer service team on 01484 468710.
ITS Contact
You can get in contact with ITS by:
Completing their contact form
Call 01484 468710
Email info@itretail.co.uk
Live chat on their website
Post – 15 Cartwright Court, Bradley Business Park, Huddersfield HD2 1GN
Website: https://www.itretail.co.uk/
ITS Payment Services Pros/Cons
Pros
Easy to use software with intuitive screens
Ability to customise screen layouts and designs
Suitable for multi-site businesses
Provides real-time reports
Specialist retailer software available
Cons
No pricing information available
No customer reviews