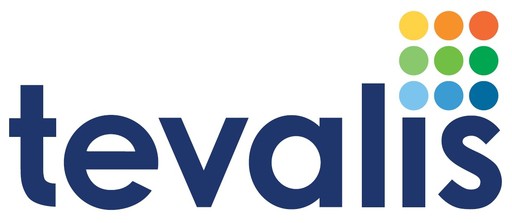 Tevalis is an EPOS provider that offers a wide range of EPOS products and EPOS systems that cater for the hospitality, leisure and gaming industries. Below we look at reviews for the company along with the services they offer, how much they cost and other key things you need to know to help you decide which payment services provider is right for your business.
Tevalis Payment Service Reviews
Below we look at reviews for Tevalis from a variety of websites. Please keep in mind that these reviews are for all of Tevalis's services and so may not fully reflect their individual offerings.
Tevalis Payment Services Plans, Packages & Prices
Tevalis offers EPOS systems and EPOS software that include:
Bespoke systems with tailored set up
Full aesthetic customisation
Integrated payments
Split bills
Secondary screens
Messaging facilities
Clocking in and out for staff
Set permissions
Table management
Run product promotions
Reservation systems
Full training
Operation dashboard to get an overview of the data and analytics
Stock management
Designed for the hospitality, leisure and gaming industries
There is no pricing information available.
Note plans, packages and prices were all accurate at the time of publication but may have changed since then. Please check Tevalis' website for the latest information.
Tevalis Background
Tevalis began in 2003 when the founder realised that most point of sale systems were off the shelf systems that were not adaptable and so they created Tevalis. Their EPOS system specialises in being a bespoke system that can be tailored to the needs of the client.
They cater for the hospitality, leisure and gaming industries with flexible and advanced POS software. They support over 2,000 sites and 8,000 systems throughout the UK with the aim to grow internationally.
Tevalis develops their EPOS systems alongside their clients to ensure that their systems meet all their clients' needs. They have developed their range of EPOS systems to include self-service kiosks, digital menus, kitchen management systems, handheld ordering, advanced business analytics, stock management, centralised management, customer management and cash management.
Switching To Tevalis
If you want to purchase a Tevalis EPOS system you can call their sales team on 01482 453322 or complete their get in touch form to discuss your requirements or book a tailored demonstration of their software.
Additional Business Services From Tevalis
Tevalis offers a range of EPOS related products which include:
Self-service kiosks
Digital eMenu
Kitchen management
Handheld ordering
TevOrder
Business analytics
Stock management
Centralised management
Customer management
Cash management
Tevalis Customer Service and Complaints
You can contact the Tevalis customer service team on 0330 002 1555.
Tevalis Contact
You can get in contact with Tevalis by:
Sales call 01482 453322
Support call 0330 002 1555
Post – 93-95 Alfred Gelder Street, Hull HU1 1EP
Website: https://website.tevalis.com/
Tevalis Payment Services Pros/Cons
Pros
Bespoke systems that are tailored to your business needs
Full training is included to enable you to adapt your screens
Can be used to manage staff time
Can manage tables, reservations and stock
Offers a powerful dashboard for analytics and insights
Wide range of add-ons
Cons
No pricing information available
A low number of customer reviews with a high proportion of negative reviews