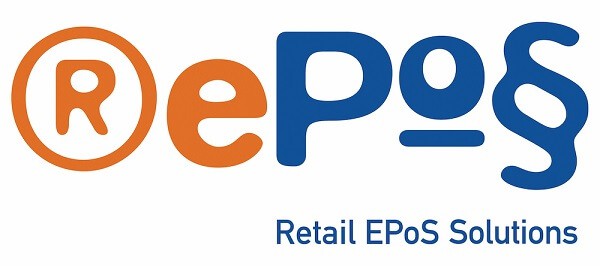 Reposs is a point of sale provider that offers complete EPOS systems to retailers, cafes, sports and social clubs as well as a range of add-ons to enhance the system. Below we look at reviews for the company along with the services they offer, how much they cost and other key things you need to know to help you decide which payment services provider is right for your business.
Reposs Payment Service Reviews
There are currently no reviews available for Reposs.
Reposs Payment Services Plans, Packages & Prices
Reposs offers EPOS systems that include:
Easy to use system
Flexible system
Complete EPOS system with optional extras
Monitor stock and inventory
Optional second customer-facing screen
Reporting tool
Management of membership cards
Table service and management
Electronic links to wholesalers for pricing and ordering
Choice of financing
Free expert installation and telephone training
Choice of support options
Offers add-ons including chip and pin payments, mobile tablet, wholesaler links and CCTV integration
24/7 support desk
There is no pricing information available except that their systems start at £1,295 and that financing options are available which include outright purchase to a tax-efficient fixed-term lease over two or five years.
Note plans, packages and prices were all accurate at the time of publication but may have changed since then. Please check Reposs' website for the latest information.
Reposs Background
Reposs has been delivering EPOS solutions since 2006 in the retail sector. They provide tailored solutions that cater for newsagents and convenience stores, sports and social clubhouses, cafés and other types of retailers.
They offer a range of EPOS system add-ons which include management of memberships cards, analytic tools, weighing scale integration, mobile tablet solution, CCTV integration and Dallas Key security. They also offer integrations with other partners including chip and pin card reader with Payment Sense, and mobile top-up and digital gift cards through EPay.
Reposs offers sector-specific integrations which include Wholesaler Link which allows you to place orders with your wholesaler at the touch of a button and can offer pricing updates in some cases. They also offer Home News Delivery (HND) to help newsagents to manage their customer accounts and deliveries.
Switching To Reposs
If you want to find out more or purchase an EPOS system from Reposs you can contact them on 01732 762200, email them at info@reposs.com or complete their contact form and they will get in touch with you.
Additional Business Services From Reposs
Reposs offers a range of EPOS add-ons which include:
Membership cards
Avery weighing scales integration
PinPoint smart analytics
Payment Sense chip and pin card reader provided by Payment Sense
EPay integration for mobile top-ups and digital gift cards which you can earn commission on
Wholesaler Links to place orders with your wholesalers at the touch of a button
Mobile Tablet with EPOS technology built-in
CCTV integration
Home News Delivery (HND) to manage customer accounts and deliveries
Dallas Key for fingerprint login security
i-Movo integration for discounts and vouchers and track redemption
Shelf Edge Labels that are customisable and digitally printed
Consumables
Reposs Customer Service and Complaints
You can contact the Reposs customer service team on 01732 762200 on Monday-Friday 9am-5.30pm and the support desk is available 24/7.
Reposs Contact
You can get in contact with Reposs by:
Completing their contact form
Call 01732 762200 (Monday-Friday 9am-5.30pm)
Email info@reposs.com
Post – Unit D1, Chaucer Business Park, Kemsing, Kent TN15 6YU
Website: https://www.reposs.com/
Reposs Payment Services Pros/Cons
Pros
Easy to use and flexible system
Offers financing solutions over two or five years
Provides a range of optional add-ons
Free installation and training
Enables stock and inventory monitoring
24/7 support desk
Cons
No pricing information apart from the starting price
No customer reviews