This article will highlight all you need to know about business banking in the UK. It will detail business current account providers, how to open a business account, advantages, and many other handy tips.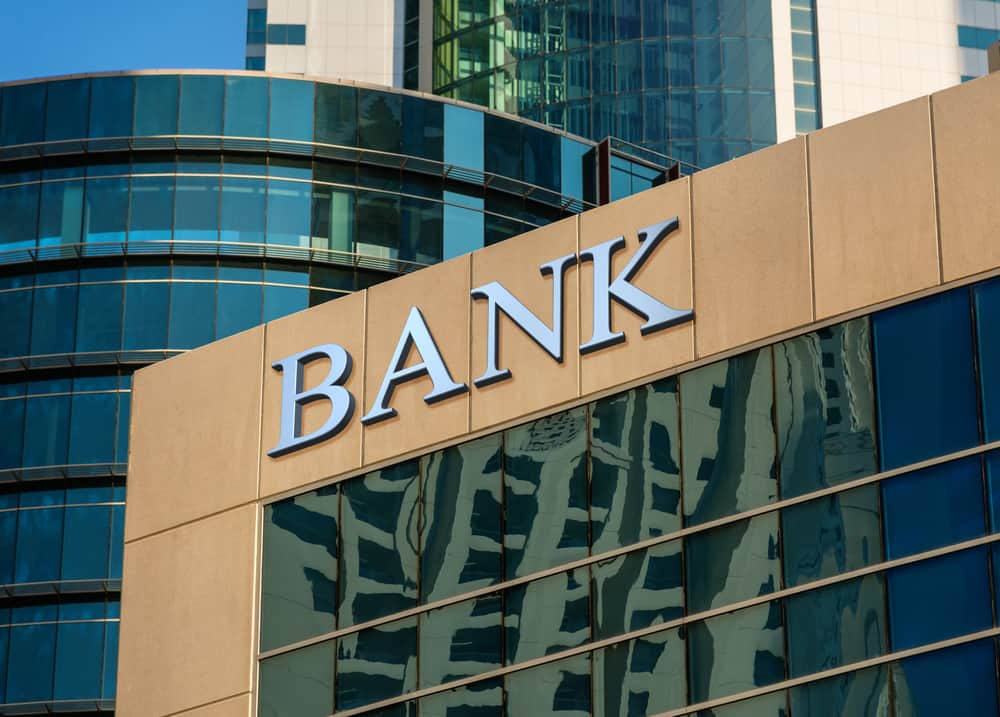 What Is A Business Bank Account?
Business banking is a lot more multi-faceted than a regular personal bank account, with features that can help you invoice, pay taxes, and keep on top of general business accountancy.
The main features that define a business account are:
Cash flow management
Separate transaction categories
Simple pricing
ATM withdrawals
The ability to generate salary payments
Credit checking
Post Office deposit options
It's worth noting that there is no such thing as free business banking – with the exception of Starling Bank, which offers free withdrawals and asks for no monthly fees.
Other banks may give you free benefits at the start but will introduce charges shortly after. For example, Barclays may offer you free banking for a year, but when this offer runs out you may need to pay regular monthly fees. Additionally, you may also be required to pay pricey transaction costs in order to keep your business current account operating.
Despite this drawback, we believe opening a business account to be a worthwhile investment, given how much time, effort, and money it can save you. By keeping on top of your business cash flow, you'll be less likely to lose money due to negligence. A business bank allows you to take proper care of your finance.
Which Banks Offer Small Business Banking?
Small businesses can find banking options at most commercial banks in the UK. This includes the following:
Other prominent UK banks that offer small business banking include the likes of Lloyds Bank, Bank of Scotland, Yorkshire Bank, the Royal Bank of Scotland, Ulster Bank, the Co-operative Bank, Bank of Ireland, and Clydesdale Bank.
Even some of the emerging mobile bank challenger apps, such as Monzo, Monese, and Revolut, offers efficient mobile-based business services. Read more in-depth about banks that offer small business banking options here.
How to compare business bank accounts
When it comes to comparing business bank accounts, you should consider such factors as ease of use, mobile app quality, compatibility, transaction charges and, of course, monthly charges. Consider which business bank best suits your business model.
For example, choose a bank with free European transfers if you have a largely European clientele.
Digital Business Bank Accounts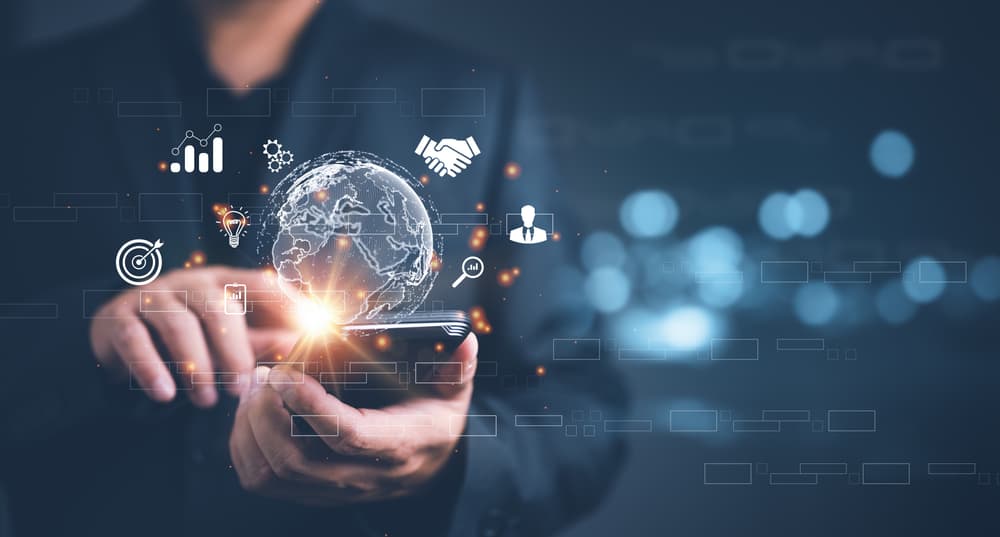 Digital business bank accounts differ greatly from your personal online bank account and typically feature fees and software you will likely not have encountered before.
Fees
Most business accounts require a monthly fee, which is normally around the £6 mark. In addition to this fee, you will likely be charged for each digital transaction you make, particularly if this transaction is to an overseas bank account.
UK-based banks tend to charge somewhere within the range of £0.20 to £0.65 per transaction. However, there are some exceptions, such as the Bank of Scotland and Lloyds Bank, which do not charge for electronic payments.
Accounting Software
You will likely have to download separate accounting software in order to ensure that your digital business banking runs smoothly. Examples of accounting software include the likes of Xero, Sage, Quickbooks, and Kashoo.
These apps help you to manage, record and store all of your financial transactions. With each record being easily retrievable, accounting software can make your digital banking a lot more efficient and manageable.
Upon signing up for a digital business bank account you will be informed of which accounting software the banking is compatible with. Banks like Starling, TSB, and Tide are compatible with most of the leading accounting software. Read more about accounting and bookkeeping software here.
FSCS Protection
The Financial Services Compensation Scheme (FSCS) is a compensation scheme that protects bank customers' deposits should the bank holding them go bust. Many savings and current accounts are FSCS protected, as are a number of business accounts that can be opened in the UK. Although it cannot protect all of your money, it ensures that a certain amount can be returned in compensation.
Like many current accounts, business bank accounts also come with FSCS protection up to £85,000. This includes the likes of Starling Bank, Tide, and Monzo.
How To Choose The Best Small Business Bank Account
You should choose a small business bank account that directly caters to the financial needs of your business. Although it makes sense to opt for a business bank account that has low monthly fees, you may find such accounts to be limited in terms of features. You should therefore consider if it's worth paying extra for such benefits as an overdraft, in-credit interest, and business support.
Consider the following in order to determine the best business bank account for you:
Account fees: Although single transaction fees may appear minor, if you're a business that makes several transactions per day, these fees can build up to a significant sum. Consider if high transaction fees can fit into your business model, and judge whether the business account providers are giving you enough benefits to justify the charges.
Overdraft: Consider getting a business bank account online that allows for overdrafts if you feel it could be useful to your cash flow needs. Particularly when starting a new business, having an overdraft handy can help you overcome the initial financial hurdles, and provide you with greater flexibility.
In-credit interest: Business savings accounts allow for your account to accrue interest over time, much like in a personal savings account. It would be worth getting a business account that offers in-credit interest so that you can benefit further from a healthy cash flow.
Convenience: Make sure that the business bank provider you choose provides sufficient services to allow for greater convenience. Such benefits as online banking, salary generation, and foreign currency transaction options can make a world of difference to how you operate your company.
Business support: If you're the owner of a new business, consider opening an online banking account that offers good quality business support. Perhaps you are new to the world of business banking and could use some assistance steering through tax requirements or legislation adherence – business support can provide you with all the advice you need.
How Do I Open A Small Business Bank Account?
A small business bank account can be opened as easily as a current account and can be done either online or in-person at a local branch.
High street banks generally require you to sign-up in person. Most modern mobile-based bank accounts, such as Monzo, allow you to sign up within minutes on your phone. After signing up, Monzo will review your application and typically respond within an hour.
In-person applicants may have to wait longer for their business account to be approved. Some banks can take up to a month to activate a business bank account, particularly if this is the first time you've used the bank. If you've already got a current account with the bank, the process may be shortened by fewer verification requirements.
Some banks, such as Santander and Yorkshire Bank, offer a current account switch guarantee, which makes the whole process a lot easier.
Regardless of the method in which you sign up for the bank account, you will be required to provide documentation and identity verification. The required documentation normally entails such items as proof of address, such as a utility bill, and identity confirmation, normally in the form of a driver's licence or passport. You will also likely have to undergo a credit check.
Additionally, you may be asked for documentation that verifies your business, including registration with the Companies House, proof of business address, and evidence of your business's annual turnover.
Can I get a business bank account if I have bad credit?
Given that you must undergo a credit check when applying for a business account, the account provider will know your credit score and will consider this when reviewing your application. You can be accepted or rejected by the bank based on your creditworthiness, but this normally only occurs when applying for prominent high street banks.
Individuals with bad credit can still open a business account. There are a number of emerging UK banks that have decided to remove credit checks from their application process in order to make it easier for those with bad credit to start their own business account.
Banks that do not make credit checks a requirement include:
What Are The Benefits Of A Small Business Bank Account?
Opening a small business account can hold many benefits, particularly for owners of a Limited Liability Company. You may be required to take over the financial responsibility of your company yourself, without the aid of a separate accountant. A small business bank can provide you with better peace of mind when it comes to cash flow, taxation, and financial protection.
The main benefits of owning a small business account are:
Financial security: With FSCS protection, you're less likely to lose money should the bank you are using go bust. Also, keeping your personal finances separate from your business finance means that you won't lose any of your private funds or assets should your Limited Company venture prove unsuccessful.
Tax benefits: With a business account, you may be able to take advantage of business tax deductions and other benefits that you wouldn't otherwise. You will also be able to better organise your tax HMRC report at the end of each financial year. Organise your tax returns in seconds, without having to individually separate your personal from your business cash flow.
Greater organisation: With a business account featuring online banking, you can keep on top of your income and outgoings in real-time. Operating a business is stressful, but knowing exactly how much money is coming in and out, and at what rate, you can keep within your means, avoid spending excessively, and feel more confident in the progress of your endeavour.
Professional touch: Owning a separate business account puts across the right message to your clients, partners, and customers. It suggests efficiency and trustworthiness. As opposed to making payments out to a name, individuals will feel more confident making cheques out to the title of a registered company.
Can I Apply For A Business Savings Account?
It is possible to apply for a business savings account separate from your business account if the bank offers it. Business savings accounts are recommended for anyone who owns a small business and wants to keep their profit in a second, more beneficial account. A business savings account tends to have a much higher interest rate than that of a regular business account, so is worth setting up.
It will not cost you much more to open a business savings account as there is no monthly fee, unlike a regular business account.
Banks that offer business savings account include Santander, Barclays, Lloyds, TSB, Bank of Scotland, Ulster Bank, Co-operative Bank, and Monzo.
Are Business Accounts FSCS Protected?
For the most part, business accounts are FSCS protected. Starling Bank, Monzo, Cashplus, and Tide each offer an FSCS protection of up to £85,000 for all of their business accounts.
Most other major banks – such as TSB, HSBC, Natwest, Santander, Lloyds, the Co-operative Bank, and Barclays – each offer varying degrees of FSCS protection.
Can I Use My Personal Account For Business?
It is not recommendable for owners of a Limited Company to use a personal account for business, as this can cause several tax issues and accountancy problems.
Sole traders can choose to use their personal accounts for business but again it is not recommended as it can tax and accounting more difficult.
Is It Possible To Switch A Business Bank Account?
Like with your personal account, it's possible to switch your business current account should you feel unsatisfied with the services provided. With so many business current account options out there, you would be forgiven for picking one that turns out to be inappropriate to your business model. Luckily, most major banks offer easy switch options, removing a significant amount of the pressure.
The vast majority of UK banks can be found on the Current Account Switch Guarantee, which promises to switch business current accounts within 7 working days.
Small Business Banking At The Post Office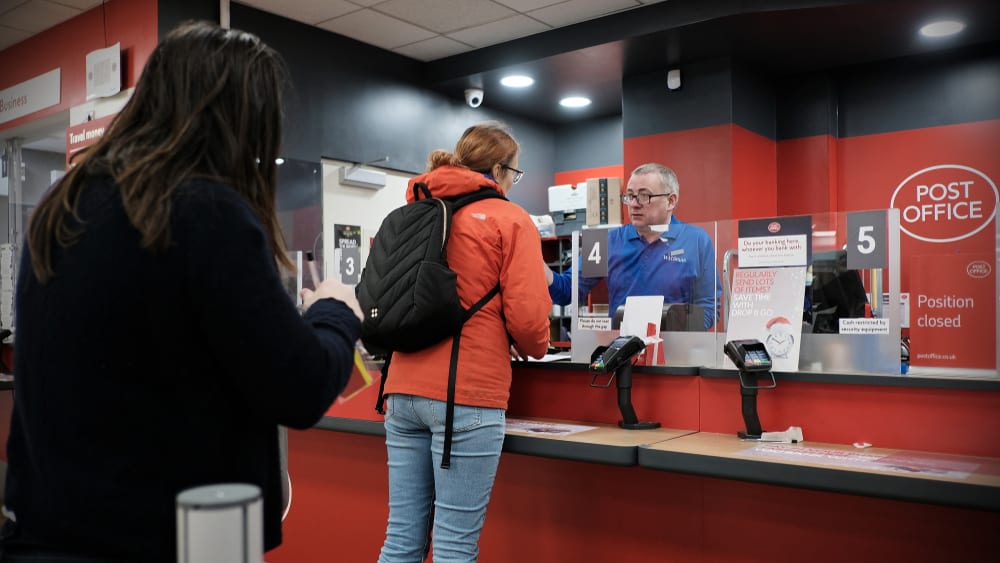 Business current account holders at many of the leading UK banks can carry out small business banking at the Post Office. With your Mastercard debit card, you can go into any Post Office branch and pay in cash or cheques, or use the change giving service. You can also use the Post Office to make a balance enquiry, which is handy if you lose access to your online banking.
With 11,500 official Post Office branches to be found throughout the UK, banking via the Post Office is arguably the most convenient means of small banking in the UK.
Business Banking Apps
Business banking apps allow you to pay customers, organise wages, or check in on your cash flow, all from the comfort of your tablet or mobile phone. With a good quality business banking app you will rarely have to visit a bank branch or Post Office. Choosing a bank that offers good quality mobile banking services could help make your business more efficient.
Are business banking apps reliable and safe to use?
A business banking app can be reliable and safe to use as long as you've got an up-to-date and secure device to support it. Many of the banking apps provided by such high-street banks as Santander use Secure Socket Layer encryption which keeps your information and accounts safe from hackers.
Business Banking FAQs
What is the best bank for small business UK?
Unfortunately, there is no single "best business bank account." If you're an online business you might be able to get away with a digital only bank such as Tide or Starling. However, if you need more complex, in-person banking options you may want to consider one of the high-street banks which has physical locations.
Do sole traders need a business bank account?
It's not necessary for sole traders to have a business bank account, however it is highly recommended to get one as it makes tax and accounting much easier.
Can I use Monzo as a business account?
If you're a sole trader you could use Monzo's personal account as a business account. Alternatively, you could sign up for Monzo Business, which is ideal for small business banking.
Why is it so hard to open a business bank account?
Opening a business bank account has long been difficult, mainly due to the stringent checks and verifications that banks need to carry out in order to grant a business bank account. However, many modern banks, including Starling Bank, have made moves to make the process easier. For example, Starling has removed credit checks from its application process.