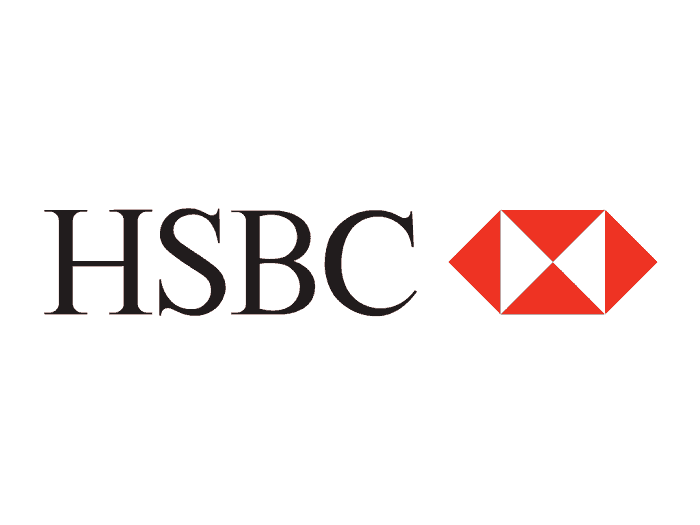 HSBC is an international banking provider that offers business banking products to businesses of all sizes from start-ups to large corporates. Below we look at reviews for the company along with the accounts they offer, how much they cost and other key things you need to know to help you decide which business bank account provider is right for your business.
HSBC Reviews
Below we look at reviews for HSBC from a variety of websites. Please keep in mind that these reviews are for all of HSBC's services and so may not fully reflect their business offerings.
Trustpilot: 2.0 of 5 based on 3 reviews (business only reviews).
Review Centre: 1.5 out of 5 based on 37 reviews (business only reviews).
Reviews.co.uk: 1.39 out of 5 based on 454 reviews.
HSBC Business Services Plans, Packages & Prices
HSBC offers an introductory free 18 months banking to new business start-ups and 12 months to businesses switching to them which includes both the monthly account fee and transaction fees. After the free period, they then provide businesses with 12 months at a fixed price of £5.50 per month (cash deposit restrictions apply but no other fees) before going onto one of their standard tariffs.
For businesses with a turnover below £500,000, you get a choice of two tariffs to best suit your needs which are Electronic Banking Tariff and Small Business Tariff.
Their bank accounts come with:
Online, mobile and telephone banking
Debit card
Visa commercial credit card with no annual fee for the first year
Overdraft available if eligible
Small business loans subject to status
Can sync with Xero, QuickBooks and Sage
Competitive international payments
Electronic Banking Tariff charges (after initial free and fixed price period):
Monthly account fee £6.50
Free online and debit card payments
Cash deposits in branch or Post Office 1.1%
Cheques deposits in branch or Post Office £0.50
Small Business Tariff charges (after initial free and fixed price period):
Monthly account fee £6.50
Online payments £0.40
Debit card payments £0.25
Cash deposits in branch or Post Office 0.7%
Cheques deposits in branch or Post Office £0.40
They also are currently testing a new mobile bank account called Kinetic Current Account that is available on iPhone and Android although not all features are available at present as it is currently being rolled out during 2021. The same account fees apply as the Electronic Banking Tariff and the free introductory period also applies.
Note plans, packages and prices were all accurate at the time of publication but may have changed since then. Please check HSBC's website for the latest information.
HSBC Background
HSBC is one of the largest banking and financial services providers in the world. They are a global business that has over 40 million customers covering personal and commercial banking in 64 countries in Europe, Asia, the Middle East, Africa, North America and Latin America. In the UK, they offer a broad range of retail, commercial and private banking services.
HSBC was founded in 1865 in Hong Kong with the aim of being a local bank that served international needs and facilitating trade between Europe and Asia. The UK arm of HSBC was originally Midland Bank who was one of the four biggest banks in the UK which was founded in 1836. In 1992, Midland Bank was taken over by HSBC and rebranded as HSBC by 1999.
HSBC strives to be a sustainable bank and has a net zero ambition and they have started to prioritise financing and investment that supports the transition to net zero.
Switching To HSBC
If you want to switch to HSBC they can complete the switch in seven working days through the Current Account Switch Service which is backed by the Current Account Switch Guarantee.
You will need to first open your business account with them and then select the date that you want the switch to take place. They will make the switch easy and straightforward doing everything for you including redirecting any credits or debits sent to your old bank account for 36 months.
You can apply online through their website or call them on 0800 731 8904 to apply over the phone or arrange an appointment in a branch.
Additional Business Services From HSBC
HSBC offers a wide range of business banking and finance products to their business customers which include:
HSBC Business Service Availability
HSBC offers its business banking services and current accounts to businesses of all sizes including business start-ups. They offer two categories of business bank accounts which are split by the business income of up to £500,000 and £500,000 to £2 million.
HSBC Business Customer Service and Complaints
New business customers can contact HSBC on 0800 731 8904 and existing customers can contact them on 03457 606060 on Monday-Friday 8am-6pm.
HSBC Business Contact
You can get in contact with HSBC by:
Call 03457 606060 (Monday-Friday 8am-6pm)
Live chat (Monday-Friday 8am-6pm)
Post – 8 Canada Square, London E14 5HQ
Website: https://www.business.hsbc.uk/en-gb/gb/campaign/business-current-accounts
HSBC Business Services Pros/Cons
Pros
24/7 online and mobile account management
Network of branches throughout the UK
Choice of tariff
Simple pricing structure
An introductory free period followed by a fixed price period
Offers a variety of other complementary business products
Cons
Contact centre only operates during office hours
Low rated customer reviews