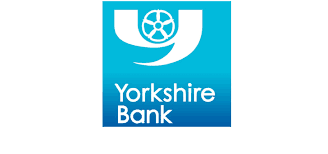 Yorkshire Bank is now operating its business bank account services under the name of Virgin money since their merger with them, and they offer a choice of business bank accounts. Below we look at reviews for the company along with the accounts they offer, how much they cost and other key things you need to know to help you decide which business bank account provider is right for your business.
Yorkshire Bank Reviews
Below we look at reviews for Yorkshire Bank from a variety of websites. Please keep in mind that these reviews are for all of Yorkshire Bank's services and so may not fully reflect their business offerings.
Yorkshire Bank Business Services Plans, Packages & Prices
Yorkshire Bank along with Virgin Money offers three business current accounts which are Business Current Account, Business Choice Account and Professional Firms Account.
The Business Current Account and Business Choice Account includes:
Free day-to-day banking for 25 months for eligible customers (Business Current Account only)
Access to smart digital tools such as mobile app and internet banking
Support from a Relationship Manager
Integrates with Xero, Quickbooks and other software
Scan cheque deposits
Pay with Apple Pay and Google Pay
New business start-ups can be supported by the Virgin StartUp programme with mentoring and training
The free banking period means there are no monthly account fees or transaction fees for automated payments, cash deposits or withdrawals and cheques.
Professional Firms Account (for those who hold money for clients) includes:
No monthly fee or transaction charges for designated client accounts
Instant access to funds
Access to smart digital tools
Support through UK wide stores
Business banking tariffs after the free period:
Monthly account fee of £6.50
Automated credits and debits £0.30
Manual credits and debits £0.70
Cash credits and withdrawals £0.65 per £100
Cheque remitted £0.30
Customers also receive exclusive offers and discounts from other Virgin businesses, as well as access to flexible co-working space and meeting rooms with WiFi access in their stores.
Note plans, packages and prices were all accurate at the time of publication but may have changed since then. Please check Yorkshire Bank's website for the latest information.
Yorkshire Bank Background
Yorkshire Bank was founded in 1859 as the West Riding Penny Savings Bank and began trading as Yorkshire Bank in 1959. It was acquired by the National Australia Bank in 1990 and merged with their subsidiary, Clydesdale Bank in 2005.
The holding company for Yorkshire Bank and Clydesdale Bank, CYBG, merged with Virgin Money in 2018 and they have created a single identity for three banks under the Virgin Money brand. From March 2021, Yorkshire Bank and Clydesdale Bank stopped opening up new business accounts and redirected their new customer enquiries to Virgin Media.
Yorkshire Bank and Clydesdale Bank have a network of branches in England and Scotland that will be re-branded as Virgin Money throughout 2021. These branches will be referred to as stores and will be marketed as community hubs which customers can use as flexible co-working spaces and meeting rooms with WiFi access.
Switching To Yorkshire Bank
To set up a business account with Yorkshire Bank you will need to complete an application on the Virgin Money website. Once you have completed their online application they will review it and let you know if it has been accepted. Once you have an account they can complete the account switch in seven working days on the date of your choice. The switch is backed by the Current Account Switch Guarantee which ensures your balance and any automated payments are transferred and your old account is closed. All payments to your old account will also be redirected.
Additional Business Services From Yorkshire Bank
Yorkshire Bank offers a range of business services which include:
Yorkshire Bank Business Service Availability
The free business banking period is offered to businesses that are new to them and have a turnover that is below £2 million. You need to be either switching your account or be a new start-up within 12 months of starting up to be eligible.
They accept applications from a wide range of businesses for their business bank accounts.
Yorkshire Bank Business Customer Service and Complaints
You can contact the Yorkshire Bank customer service team on 0800 032 3971 on Monday-Friday 8am-6pm.
Yorkshire Bank Business Contact
You can get in contact with Yorkshire Bank by:
Visit a branch
Calling 0800 032 3971 on Monday-Friday 8am-6pm
Post – 30 St Vincent Place, Glasgow G1 2HL
Website: https://secure.ybonline.co.uk/business/our-products/day-to-day/business-accounts/business-current-account/
Yorkshire Bank Business Services Pros/Cons
Pros
Free banking offer for new customers
Network of branches offering business facilities
Offers a range of smart tools through the app and internet banking
Integrates with accountancy software
Cons
Joint product with Virgin Money is new and moves away from their established brand
Contact centre operates during office hours only
Very few customer reviews with low ratings