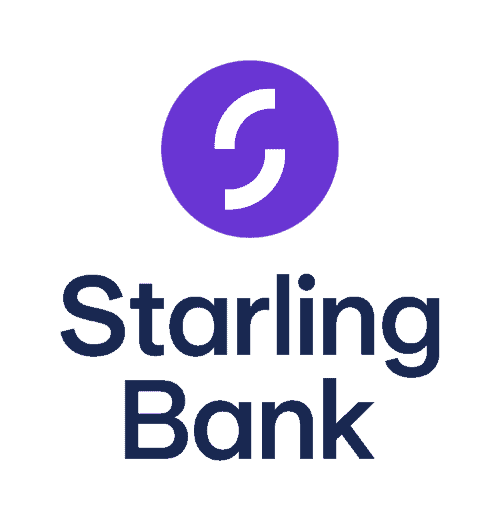 Starling Bank offers two business bank accounts that include a standard account and a sole trader account as well as add-ons for handling Euros and US dollars. Below we look at reviews for the company along with the accounts they offer, how much they cost and other key things you need to know to help you decide which business bank account provider is right for your business.
Starling Bank Reviews
Below we look at reviews for Starling Bank from a variety of websites. Please keep in mind that these reviews are for all of Starling Bank's services and so may not fully reflect their business offerings.
Starling Bank Business Services Plans, Packages & Prices
Starling Bank offers two business bank accounts – a Business Account designed for limited companies and other registered businesses, and a Sole Trader Account for those who are self-employed or run a side business. They also offer currency account add-ons for UK businesses that want accounts in US dollars and Euros.
The Business Account and Sole Trader Account include:
No monthly fees or UK payment charges
Mobile and online banking
24/7 UK support by app, phone and email
Multiple access for directors
Free ATM withdrawals
No fees abroad
International payments
Apple, Google, Samsung and Garmin Pay
Payment notifications
Cash deposits at Post Offices
In-app and freepost cheque deposits
Integrates with accounting software
Automated spending categorisation
Receipt capture
Spending analytics
You can also add customisable add-ons to the above accounts:
Business Toolkit – £7 per month – invoice creation and management, tax and VAT management.
Euro Business Account – £2 per month – exchange and hold Euros, have local account details and spend for free as if a local business card.
US dollar Business Account – £5 per month – exchange and hold dollars, have local account details and use your regular business card.
Charges that apply:
No monthly account fees except for the add-ons above
Cash deposits up to £3,000 at £3, over £3,000 at 0.3%
Cash withdrawals at Post Offices £0.50
Note plans, packages and prices were all accurate at the time of publication but may have changed since then. Please check Starling Bank's website for the latest information.
Starling Bank Background
Starling Bank was founded in 2014 by a leading banker who recognised that technology in banking could transform how people manage their money and how banks served their customers. They are an independent and privately-owned bank. They are based in London but also have offices in Southampton, Cardiff and Dublin, and they serve over 2 million customer accounts.
Starling Bank offers a range of personal and business account products which include accounts for Euros, US dollars and accounts for children. Their business accounts cater for sole traders, limited companies and limited liability partnerships, and they offer add-ons to help manage foreign currency and business admin. They also offer overdrafts, loans and money transfers.
They were voted Best British Bank in 2018, 2019 and 2020 as well as topping the Which? customer satisfaction tables in 2023 and is highly rated on Trustpilot.
Switching To Starling Bank
You can open an account with Starling Bank online or through your smartphone using their app and then complete their quick and easy application form. You will need a valid photo ID to open an account and documentation authenticating your business.
They use the Current Account Switching Service which means that your account can be transferred in seven days and all your payments will be moved over. This is backed by the Current Account Switch Guarantee.
Additional Business Services From Starling Bank
Starling Bank offers a small range of business services which includes:
Starling Bank Business Service Availability
Starling Bank offers their business bank accounts to sole traders, limited companies, limited liability partnerships and includes those with multiple PSCs/directors. They also offer their accounts to business start-ups.
Starling Bank Business Customer Service and Complaints
You can contact the Starling Bank customer service team through their app by going to their help centre or send a message.
Starling Bank Business Contact
You can get in contact with Starling Bank by:
Visiting the Starling Bank online help centre page
Send a message through the app
Post – 3rd Floor, 2 Finsbury Avenue, London EC2M 2PP
Website: https://www.starlingbank.com/business-account/
Starling Bank Business Services Pros/Cons
Pros
No monthly fees or UK payment charges
Optional add-ons
No fees abroad and accounts operating in Euros or US dollars
Apple, Google, Samsung and Garmin Pay
Optional business admin tools
Integrates with accounting software
Positively rated on a large number of reviews and has received awards
Cons
No branches
Communication by message only according to contact details on their website
Lesser-known bank