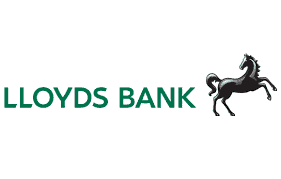 Lloyds Bank offers business current accounts for small businesses and large businesses in the UK with a simple pricing plan. Below we look at reviews for the company along with the accounts they offer, how much they cost and other key things you need to know to help you decide which business bank account provider is right for your business.
Lloyds Bank Reviews
Below we look at reviews for Lloyds Bank from a variety of websites. Please keep in mind that these reviews are for all of Lloyds Bank's services and so may not fully reflect their business offerings.
Lloyds Bank Business Services Plans, Packages & Prices
Lloyds Bank offers business bank accounts that are tailored to the size of your business based on whether you have a turnover above or below £3 million, and also a new business account.
Their accounts include:
12 months free day-to-day banking subject to eligibility
Simple pricing plan after the free period
Mobile, online and telephone banking
Offers a range of borrowing and saving products
Access to business guides and tools
Dedicated support from the business management team
New businesses may also be offered three months free accountancy software
Bank account charges:
Monthly account fee £7
Free electronic payments
First £1,500 per month of cash deposits and withdrawals at £1 per £100 then £0.90 per £100
Cheques in or out £0.85
Credits £0.85
Note plans, packages and prices were all accurate at the time of publication but may have changed since then. Please check Lloyds Bank's website for the latest information.
Lloyds Bank Background
Lloyds Bank is part of the Lloyds Banking Group which is a financial services provider that offers its products and services to individuals, businesses and communities in the UK.
Lloyds Bank was founded in 1765 in Birmingham and has since grown to a nationwide bank that has acquired many other banks including Cheltenham & Gloucester Building Society and merged with TSB to form Lloyds TSB in 1995. In 2009, Lloyds Banking Group was formed after combining Lloyds, Halifax, Bank of Scotland and Scottish Widows. Each of these businesses continue to operate under their own brands even though they are part of the group.
Lloyds Bank offers a wide variety of business banking and finance services as well as insurance to their customers, which includes current accounts, savings accounts, loans, invoice and asset finance, payment solutions and international trade products.
Switching To Lloyds Bank
If you want to switch to Lloyds Bank, they will carry out the switch on your behalf. They can guarantee that they can switch your account over in seven working days using the Current Account Switch Service which is backed by the Current Account Switch Guarantee. They will ensure that all your payments are switched over and all payments are redirected for at least three years after the switch has taken place. Any outstanding credit or debit balance will be transferred, and they will close your old account for you.
Additional Business Services From Lloyds Bank
Lloyds Bank offers a range of business banking products which includes:
Credit cards and charge cards
Payment solutions products
International trade products
Insurance
Lloyds Bank Business Service Availability
Lloyds Bank offers business banking services to business that are small to large and includes new businesses. They offer new and small businesses with a turnover under £3 million a new business account or switching bank account. For these accounts you must be a sole trader, partner or director to apply and be aged 18 or over.
Larger businesses with a turnover over £3 million are offered a different type of account. They also offer community group and client accounts.
Lloyds Bank Business Customer Service and Complaints
You can contact the Lloyds Bank customer service team on 0345 072 5555 on Monday-Friday 7am-8pm and Saturdays 9am-2pm. New customers should call 0800 056 0056.
Lloyds Bank Business Contact
You can get in contact with Lloyds Bank by:
Call 0345 072 5555 (Monday-Friday 7am-8pm and Saturdays 9am-2pm)
Post – 25 Gresham Street, London EC2V 7HN
Website: https://www.lloydsbank.com/business/business-accounts.html
Lloyds Bank Business Services Pros/Cons
Pros
24/7 online and mobile account management
UK dedicated business management team
Contact centre open evenings and weekends
Simple pricing structure
Free electronic transactions
Nationwide branches
Cons
Poorly rated on customer reviews
No electronic communications methods