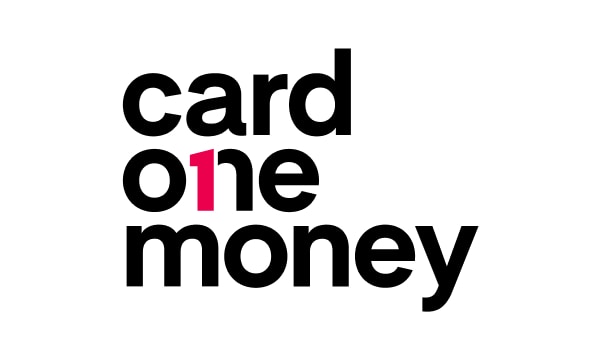 CardOneMoney offers an online business current account that is designed specifically for small businesses in the UK. Below we look at reviews for the company along with the accounts they offer, how much they cost and other key things you need to know to help you decide which business bank account provider is right for your business.
CardOneMoney Reviews
Below we look at reviews for CardOneMoney from a variety of websites. Please keep in mind that these reviews are for all of CardOneMoney's services and so may not fully reflect their business offerings.
Trustpilot: 4.5 of 5 based on 110 reviews (1.7 out of 5 based on 84 reviews as Card One Banking).
Review Centre: 2 out of 5 based on 64 reviews (as former name Card One Banking).
Reviews.co.uk: 1.75 out of 5 based on 68 reviews (as former name Card One Banking).
CardOneMoney Business Services Plans, Packages & Prices
CardOneMoney offers a single business current account that includes:
24/7 access with easy-to-use online account management
Also manage your account through SMS and over the phone
Mobile app to allow you to manage your account from anywhere at anytime
Account manager support
Access to a UK call centre
Free notifications
Pay in cheques and withdraw cash at Barclays branches or Post Office counters
Up to five prepaid Corporate Mastercards
Earn cash rewards on your prepaid Mastercard expenditure in selected stores
There are a wide range of charges on their business bank accounts which include:
£55 account application fee
£12.50 minimum monthly account charge
Electronic credits and payments of £0.30
Cheque credits of 0.75% with a minimum £0.50 charge
ATM card fee of £1.50
Note plans, packages and prices were all accurate at the time of publication but may have changed since then. Please check CardOneMoney' website for the latest information.
CardOneMoney Background
CardOneMoney forms part of a group of financial businesses that are owned by Spectrum Payment Services Limited who also own Acorn Account. Spectrum Payment Services Limited was established in 2012 and later acquired by Equals Group PLC to increase their range of financial products to include small businesses and individuals.
CardOneMoney formally traded as Card One Banking. They offer an online business bank account to small business owners in the UK. They operate online, by SMS and over the phone as they have no branches but utilise Barclays and Post Office counters for cash withdrawals and paying in checks. They provide customers with a mobile app to manage their account from anywhere and to receive alerts and notifications.
They do not conduct credit credits and they actively support businesses that have been through financial difficulty.
Switching To CardOneMoney
CardOneMoney makes it easy to apply for a business bank account and you can apply online in less than 10 minutes with no need to visit a branch. Identification and proof of residency are required. No credit checks will be undertaken, and the account can be opened in as little as three hours. An account application fee applies which is £55.
Additional Business Services From CardOneMoney
CardOneMoney also offers Mastercards to businesses that are prepaid corporate cards which means you can only spend what is available on the card as it has no overdraft facility.
CardOneMoney Business Service Availability
CardOneMoney's accounts are designed for small businesses, partnerships and sole traders whose directors/owners are over 18 years old and the company must be registered in the UK. They don't require you to have a credit check and actively support businesses that have had financial difficulties.
CardOneMoney Business Customer Service and Complaints
You can contact the CardOneMoney customer service team on 0871 811 1881 on Monday-Friday 8.30am-5pm.
CardOneMoney Business Contact
You can get in contact with CardOneMoney by:
Completing their contact form
Call 0871 811 1881 (Monday-Friday 8.30am-5pm)
Automated telephone service available 24/7
Live chat (Monday-Friday 8.30am-5pm and Saturday 9.30am-1pm)
Post – PO Box 3634, Chester CH1 9NL
Website: https://www.cardonemoney.com/business/
CardOneMoney Business Services Pros/Cons
Pros
24/7 online account management through their app
UK based call centre
Offers a prepaid Mastercard
Provides account manager support
No credit checks needed and they support businesses that have been through financial difficulties
Cons
Account application fee applies
Charging structure is complex
Has no branches
Contact centre operates only during office hours
Mixed customer reviews