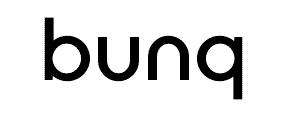 bunq is a socially conscious bank that offers online business accounts for small businesses in the UK and has simple and transparent pricing. Below we look at reviews for the company along with the accounts they offer, how much they cost and other key things you need to know to help you decide which business bank account provider is right for your business.
bunq Reviews
Below we look at reviews for bunq from a variety of websites. Please keep in mind that these reviews are for all of bunq's services and so may not fully reflect their business offerings.
bunq Business Services Plans, Packages & Prices
bunq offers a range of three accounts that cater for small business needs with a simple pricing structure and the ability to create a sub-account whenever needed.
The Easy Green account offers:
A green bank account that plants trees for everything you spend
Metal Card that is widely accepted
Assistance in becoming carbon neutral
The Easy Money account offers:
Support to help you manage your money
Instant notification and real-time controls
App management
The Easy Travel account is designed for business travellers and offers:
Can save up to 3% on foreign purchases abroad or online
Real exchange rates
No additional charges
Cashback on online ads and expenses
Mastercard credit card with worldwide coverage
Their business bank account charges are:
€19.99 per month for the Easy Green account
€9.99 per month for the Easy Money account
€2.99 per month for the Easy Travel account
Note plans, packages and prices were all accurate at the time of publication but may have changed since then. Please check bunq' website for the latest information.
bunq Background
bunq is a Dutch-owned banking services business that offers mobile banking products to small businesses to help them to better manage their business finances. bunq was first established in 2015 in Amsterdam and later was launched in the UK in October 2019.
bunq operates fully online and has no branches but they provide their customers with a mobile app that helps them to track their transactions from anywhere through their phone. They offer an account that aims to help businesses to become carbon neutral and plants trees for the money they spend.
They cater for smaller businesses with the tools they need to manage their business finances through their phone. Their accounts offer a bank card or credit card, and they have a foreign exchange account for those purchasing abroad or online.
Switching To bunq
You can set up a bunq account quickly and simply by signing up online in five minutes. To have an account you only need to have a phone and download the app. All bunq accounts are managed through their mobile app.
Additional Business Services From bunq
bunq doesn't currently offer any other services to businesses.
bunq Business Service Availability
There is no information about bunq service availability other than they offer their accounts to small businesses in the UK.
bunq Business Customer Service and Complaints
You can only contact bunq through their app as an existing customer or through their Helpdesk on the website which opens up an email to send to them which they will reply to as soon as possible.
bunq Business Contact
You can get in contact with bunq by:
Email support through their Helpdesk
Contact them through the app
Website: https://www.bunq.com/business
bunq Business Services Pros/Cons
Pros
24/7 account management through their app
Offers business debit or credit cards
Foreign exchange account to help reduce costs
An account that helps the environment and your carbon footprint
Cons
No branches
Electronic communications only
Reviews overall are not that highly rated
They are still fairly new to the UK market