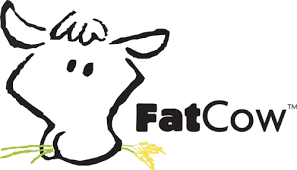 FatCow is a US-based web services provider that offers WordPress hosting, VPS hosting, dedicated hosting, domains, website builder, email and marketing services. Below we look at reviews for the company along with the services they offer, how much they cost and other key things you need to know to help you decide which WordPress Hosting provider is right for your business.
FatCow WordPress Hosting Reviews
Below we look at reviews for FatCow from a variety of websites. Please keep in mind that these reviews are for all of FatCow's services and so may not fully reflect their business offerings.
FatCow WordPress Hosting Plans, Packages & Prices
FatCow WordPress hosting services include:
Curated themes
Pre-installed plugins
Customised control panel
SSD based infrastructure
Enhanced security with SiteLock
Unlimited disk space and bandwidth
Free domain registration
Money-back guarantee
Unlimited email accounts
Free search engine marketing credits
24/7 support
They offer a range of WordPress hosting plans which includes promotional prices, these are:
WP Starter – £3.75 per month includes standard support
WP Essential – £6.95 per month includes WP expert support
Note plans, packages and prices were all accurate at the time of publication but may have changed since then. Please check FatCow's website for the latest information.
FatCow Background
FatCow was founded in 1998 in Albuquerque, New Mexico to be an alternative type of web hosting provider. They cater for small to medium-sized businesses and individuals. They claim to deliver the best value and customer service experience to them. They aim to give small businesses and personal sites everything they need to create and run effective websites.
They provide domains, website builder, WordPress hosting, VPS hosting, dedicated hosting, email hosting and marketing services. They offer two WordPress plans – WP Starter provides standard support and WP Essential provides WP expert support. They also offer a light plan that combines a domain name and email address which is called the MiniMoo plan, this is good for new businesses or as a placeholder.
FatCow's WordPress plans include SSD infrastructure, unlimited disk space, unlimited bandwidth, SiteLock security, free domain registration, unlimited email accounts and free search engine marketing credits. Their platform offers curated themes, pre-installed plugins and a customised control panel. They provide a money-back guarantee and 24/7 support.
Switching With FatCow
If you want to switch hosting providers to FatCow, you can sign up for the plan you want on their website or you can call them on 1 808 234 9301 to discuss your needs.
Additional Business Services From FatCow
FatCow offers a range of other business services which include:
Domains
Website builder
VPS hosting
Dedicated hosting
Email
Marketing services
FatCow Customer Service and Complaints
You can contact FatCow's customer services on 1 888 278 9780.
FatCow Contact
You can get in contact with FatCow by:
Calling 1 888 278 9780
Live chat on their website
Post – 10 Corporate Drive, Suite #300, Burlington, MA 01803 US
Website: https://www.fatcow.com/
FatCow WordPress Hosting Pros/Cons
Pros
Unlimited disk space and bandwidth
Free domain registration
Enhanced security with SiteLock
24/7 support
Offers a money-back guarantee
Cons
Little information about what is included in their plans
A low number of customer reviews with poor ratings