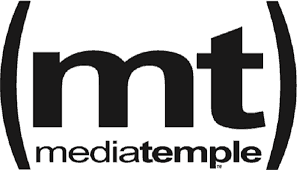 Media Temple is a web service provider that offers a range of hosting services including WordPress, shared hosting, VPS hosting and domains. Below we look at reviews for the company along with the services they offer, how much they cost and other key things you need to know to help you decide which WordPress Hosting provider is right for your business.
Media Temple WordPress Hosting Reviews
Below we look at reviews for Media Temple from a variety of websites. Please keep in mind that these reviews are for all of Media Temple's services and so may not fully reflect their business offerings.
Media Temple WordPress Hosting Plans, Packages & Prices
Media Temple WordPress hosting services include:
Managed WordPress hosting
High-performance hosting
Suitable for businesses, portfolios, blogs and light ecommerce
Fast load times
Easy management
Staging site
SEO optimiser
Developer tools
Malware scans
Automated SSL
Daily backups
24/7 expert support
They offer a range of managed WordPress plans, these are:
Ultimate – $20 per month includes one site, unlimited storage and unlimited bandwidth
Pro 5 – $40 per month includes five sites, 50GB storage and unlimited bandwidth
Pro 10 – $65 per month includes ten sites, 80GB storage and unlimited bandwidth
Pro 25 – $120 per month includes 25 sites, 100GB storage and unlimited bandwidth
Ecommerce – $30 per month includes one site, unlimited storage and unlimited bandwidth
Note plans, packages and prices were all accurate at the time of publication but may have changed since then. Please check Media Temple's website for the latest information.
Media Temple Background
Media Temple was first formed as Intergress Technologies in 1998 as an alternative to the large hosting providers and untrustworthy operators at the time. In 2013 Media Temple was purchased by Go Daddy to extend their business model to target web professionals and developers, whilst Media Temple gained the scale and investment to grow.
They offer a variety of web services which includes hosting solutions such as managed WordPress, WordPress ecommerce, shared hosting, shared hosting plus, self-managed VPS, fully managed VPS, managed services for AWS. They also offer domains, SSL, Google Workspace email, security pack, migration, CDN and WAF.
Media Temple's managed WordPress hosting offers high performance hosting that is suited to businesses and developers for sites that are business sites, portfolios, blogs and light ecommerce sites. They offer hosting that is easy to manage with fast load times that is SEO optimised. Their plans include 24/7 expert support, daily backups, automated SSL, staging, malware scans and developer tools.
Switching With Media Temple
If you want to switch hosting providers to Media Temple, you can purchase the plan you want on their website or you can discuss your needs either by calling them on 0203 393 8379 or using their live chat function.
Additional Business Services From Media Temple
Media Temple offers a range of other business services which include:
Shared hosting
Self-managed or fully managed VPS
Managed services for AWS
Domains
Media Temple Customer Service and Complaints
You can contact Media Temple's customer services on 0203 393 8379.
Media Temple Contact
You can get in contact with Media Temple by:
Calling 0203 393 8379
Complete their contact form
Live chat available 24/7
Post – 12655 W. Jefferson Blvd, Suite 400, Los Angeles CA 90066
Website: https://mediatemple.net/
Media Temple WordPress Hosting Pros/Cons
Pros
Managed WordPress hosting
Suitable for a range of businesses, blogs and light ecommerce
Caters for developers
24/7 expert support
Cons
US-based
A low number of customer reviews that have low ratings