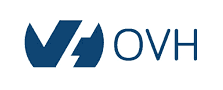 OVH is a web and data centre service provider that offers a variety of services including web hosting, cloud hosting, servers, network and security, email and SMS. Below we look at reviews for the company along with the services they offer, how much they cost and other key things you need to know to help you decide which WordPress Hosting provider is right for your business.
OVH WordPress Hosting Reviews
Below we look at reviews for OVH from a variety of websites. Please keep in mind that these reviews are for all of OVH's services and so may not fully reflect their business offerings.
OVH WordPress Hosting Plans, Packages & Prices
OVH WordPress Hosting services include:
Easy to use
Suitable for beginners and web developers
Customisable with thousands of themes and extensions
Wide range of plugins
Optimised platform with PHP 7 + FPM
SSL certificates
Anti-DDoS
Private SQL or shared databases
Backup and restoration
Multi-domain management
Community support
SEO plugins
1-click WordPress install
Ad-free hosting plans
Free domain name
Unlimited traffic
Email
They offer a choice of WordPress plans, these are:
Personal – £1.69 per month includes 100GB disk space, 10 email addresses and unlimited traffic.
Professional – £4.69 per month includes 250GB disk space, 100 email addresses and unlimited traffic.
Cloud Web Plan – £8.69 per month includes 1 vCore 2.4GHz, 2GB RAM and 10GB disk space.
Performance – £8.69 per month includes 500GB disk space, 1,000 email addresses and unlimited traffic.
Note plans, packages and prices were all accurate at the time of publication but may have changed since then. Please check OVH's website for the latest information.
OVH Background
OVH was founded in 1999 in France as a data centre provider that has grown to have an international presence across the globe. They claim to be one of Europe's leading cloud providers. They offer public and private cloud products, shared hosting and dedicated server solutions in 140 countries around the world as well as domain name registration, telephony services and internet access.
They are committed to providing their customers with well-designed solutions that help them to build an infrastructure that meets their expectations. They have more than 400,000 servers spread over 30 data centres in four continents that support over 1.6 million customers.
OVH offers web hosting that cater for a variety of needs with plans that are tailored for individuals with their Personal plan, business hosting plans called Professional or Performance Plan, and a Developer plan called Cloud Web Plan. These plans are all suitable for WordPress and some are suitable for Drupal, Joomla! and PrestaShop.
Switching With OVH
If you want to switch hosting providers to OVH, you can purchase the plan you want on their website or you can call them on 0207 265 4865.
Additional Business Services From OVH
OVH offers a range of other business services which include:
Dedicated servers
Virtual private servers
Storage and backup
Data platforms
Enterprise cloud databases
Network and security solutions
Hosted private cloud
Public cloud
Domain names
Web hosting
Email solutions
Collaboration tools
SMS
Plesk web hosting
OVH Customer Service and Complaints
You can contact OVH's customer services on 0333 370 0425 Monday-Friday 9am-6pm.
OVH Contact
You can get in contact with OVH by:
Calling sales on 0207 265 4865
Calling customer service on 0333 370 0425
Website: https://www.ovh.co.uk/
OVH WordPress Hosting Pros/Cons
Pros
Simple to use for beginners and developers
Free domain
Unlimited traffic
Positively rated in customer reviews
Cons
Offers web hosting plans that include WordPress as an option, not a dedicated plan
Support details not provided