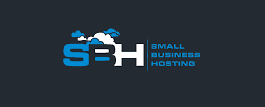 Small Business Hosting is a website and email hosting provider in the UK that also offer domain services to customers. Below we look at reviews for the company along with the services they offer, how much they cost and other key things you need to know to help you decide which WordPress Hosting provider is right for your business.
Small Business Hosting WordPress Hosting Reviews
There are currently no reviews available for Small Business Hosting.
Small Business Hosting WordPress Hosting Plans, Packages & Prices
Small Business Hosting WordPress hosting services include:
Secure and reliable
Fast cloud servers
Designed for small businesses
Control Panel
Latest PHP + MySQL server
Suitable for WordPress, Joomla, Drupal and Magento ecommerce
Regular backups
High-speed bandwidth
Free WordPress installations
Customer support 24/7 via the knowledgebase and support ticket
They offer a range of web hosting which includes WordPress, these are:
Solo (Plesk Linux) – £12 per month includes 2GB disk space, 5GB bandwidth per month, 3 mailboxes, 1 MySQL database and 1 domain alias.
Growing (Plesk Linux) – £24 per month includes 4GB disk space, 10GB bandwidth per month, 10 mailboxes, 2 MySQL databases and 2 domain alias.
Established (Plesk Linux) – £44 per month includes 10GB disk space, 20GB bandwidth per month, 50 mailboxes, 5 MySQL databases and 5 domain alias.
Success (Plesk Linux) – £60 per month includes 25GB disk space, 50GB bandwidth per month, 250 mailboxes, 10 MySQL databases and 10 domain alias.
5 mailboxes (Plesk Linux) – £6 per month includes 5 mailboxes, 1GB quota, 2GB bandwidth and 1 domain.
Note plans, packages and prices were all accurate at the time of publication but may have changed since then. Please check Small Business Hosting's website for the latest information.
Small Business Hosting Background
Small Business Hosting is a web services provider that offers its services to small businesses in the UK. They specialise in providing website hosting and email hosting that is reliable and affordable for small businesses. They provide Linux Control Panel/WHM hosting and Windows IIS hosting in the UK.
They offer web hosting packages that are suitable for WordPress, Joomla, Drupal and Magento ecommerce hosting. They provide secure servers that are hosted in the UK and include Control Panels and the latest stable version of PHP + MySQL server. These servers use RAID security and benefit from nightly backups as well as providing fast speeds and capacity from high-speed bandwidth. They provide 24/7 support through their knowledge base and support tickets during business hours.
Small Business Hosting also offers email hosting that is delivered on Microsoft Hosted Exchange or Google Apps. They provide an email service that comes with generous quotes, spam filtering, web interface, mobile app, collaboration and delegation options, calendar and contact sync options.
Switching With Small Business Hosting
If you want to switch hosting providers to Small Business Hosting, you can order the plan that you want on their website.
Additional Business Services From Small Business Hosting
Small Business Hosting offers a range of other business services which include:
Web hosting
Email hosting
Domains
Small Business Hosting Customer Service and Complaints
You can contact Small Business Hosting's customer services through their client portal if you are an existing customer or create a support ticket through their website.
Small Business Hosting Contact
You can get in contact with Small Business Hosting by:
Logging into their client portal if you are an existing customer
Complete a new enquiry form on their website
Post – 60Windsor Avenue, London SW19 2RR
Website: https://www.smallbusiness.host/
Small Business Hosting WordPress Hosting Pros/Cons
Pros
Provides solutions that cater for small businesses
Secure and reliable hosting
Includes regular backups
Includes email boxes
24/7 support
Cons
No phone number
There are no customer reviews