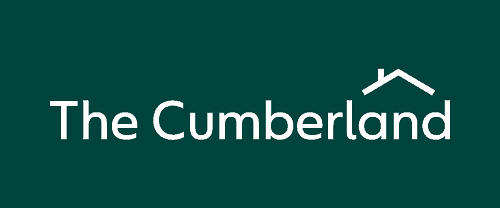 The Cumberland is a building society that offers a business current account that is suitable for businesses of all sizes and shapes and stages of operation. Below we look at reviews for the company along with the accounts they offer, how much they cost and other key things you need to know to help you decide which business bank account provider is right for your business.
The Cumberland Reviews
Below we look at reviews for The Cumberland from a variety of websites. Please keep in mind that these reviews are for all of The Cumberland's services and so may not fully reflect their business offerings.
The Cumberland Business Services Plans, Packages & Prices
The Cumberland offers two types of business current account which cater for different types of transactions, these accounts offer:
They offer one account that is for businesses with a high proportion of cash and cheque transactions. The other type of account is for those that have a high proportion of electronic transactions.
High cash and cheque account charges:
£5 per month account fee
Automated debit payments £0.35
Automated credits £0.20
Cash debits £0.55
Debit card payments £0.35
Cash withdraw allowance £1,500 per quarter then £0.40 per £100
High electronic transaction account charges:
£3 per month account fee
Automated debits are free
Cash debits £0.55
Debit card payments are free
Cash withdraw £0.75 per £100
Note plans, packages and prices were all accurate at the time of publication but may have changed since then. Please check The Cumberland' website for the latest information.
The Cumberland Background
The Cumberland was founded in the 1850s with the principle of wanting to make a positive difference and this continues to be at the heart of what they do. They strive to be customer-led, make everything straight forward, being responsible and forward-thinking.
The Cumberland is a building society that is owned by its customers and has no private shareholders like banks to satisfied and to prioritise profits. They reinvest their profits into the business for the benefit of their customers which makes them socially responsible.
They provide a range of competitive products that offer financial support to businesses and individuals as well as supporting good causes in their local communities. They offer a variety of financial products to business of all shapes and sizes which include current accounts, savings accounts, mortgages and vehicle finance.
Switching To The Cumberland
If you want to switch to The Cumberland you can do this within seven working days using the Current Account Switch Service which is backed by the Current Account Switching Guarantee. They will move all your existing payments to your new account with them. Your overdraft, if approved as eligible, can also be switch over as well.
Additional Business Services From The Cumberland
The Cumberland others business a range of other services which include savings accounts, a variety of commercial mortgage types and vehicle finance.
The Cumberland Business Service Availability
The Cumberland is only available to businesses that reside in their branch operating area which covers Cumbria, South-West Scotland, West Northumberland and North Lancashire.
The Cumberland offers their business current account for free for the first year to businesses that have a turnover of under £250,000 per year. But they also cater for businesses of all shapes and sizes including those just starting.
The Cumberland Business Customer Service and Complaints
You can contact The Cumberland customer service team 01228 403141 on Monday-Friday 8am-8pm, Saturdays 8.30am-4pm and Sunday 10am-4pm.
The Cumberland Business Contact
You can get in contact with The Cumberland by:
Completing their contact form
Call 01228 403141 (Monday-Friday 8am-8pm, Saturdays 8.30am-4pm and Sunday 10am-4pm)
Visit one of their 34 branches
Live chat on their website
Post – Cumberland House, Cooper Way, Parkhouse, Carlisle CA3 0JF
Website: https://www.cumberland.co.uk/business/banking
The Cumberland Business Services Pros/Cons
Pros
Network of 34 local branches
Carlisle based call centre that is open evenings and weekends
Choice of account charging structure
First year banking free subject to eligibility
Integrates with Xero accounting software
Building society with a social conscience
Cons
Only operates in parts of North West England and parts of Southern Scotland
A low number of customer reviews