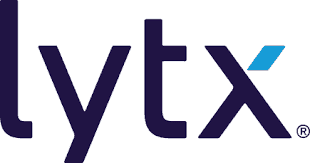 Lytx is a fleet management services provider that offers a range of products that includes fleet telematics, fleet dashcams and fleet safety. Below we look at reviews for the company along with the services they offer, how much they cost and other key things you need to know to help you decide which vehicle and fleet services provider is right for your business.
Lytx Vehicle and Fleet Service Reviews
Below we look at reviews for Lytx from a variety of websites. Please keep in mind that these reviews are for all of Lytx's services and so may not fully reflect their individual offerings.
Lytx Vehicle and Fleet Services Plans, Packages & Prices
Lytx offers fleet management and vehicle tracking service that includes:
Real-time GPS access to fleet status with video
Locate, track and manage vehicles
Integrated with video that can be easily accessed from the route map
Access up to 100 driving hours of videos
Find the closest video to a destination
Track arrival and departure times
Configure notifications
Optimised driver routing
Pre-set geofences
Third-party integrations
Visual service conformation
Vehicle and equipment monitoring
Collision evidence
Manage costs by tracking idling costs and fuel consumption
Run reports
Fleet dashcams
Fleet safety solutions including driver safety programme and risk detection service
There is no pricing information available.
Note plans, packages and prices were all accurate at the time of publication (June 2021) but may have changed since then. Please check Lytx's website for the latest information.
Lytx Background
Lytx is an industry-leading fleet and compliance management solution provider with over 20 years of experience having established itself as Drive Cam in 1998. They offer a range of fleet services including fleet telematics, fleet dashcams and fleet safety products.
They assist more than 4,000 fleets, over 1.3 million global drivers that log over 120 billion miles each year which they use to refine the accuracy and effectiveness of their solutions. Through the adoption of their solution, many of their clients have seen lower operating costs and insurance costs resulting from improved driver behaviour, tracking idling costs and fuel consumption.
Lyxt offers fleet tracking that provides real-time status that can help to increase responsiveness, reduce callbacks and optimise productivity. Their fleet dashcams can capture incidents on their cloud-connected video that is continually recorded and easy to find the clips you require. They also offer driver safety solutions to proactively manage risks that can change behaviour, reduce collisions and improve performance.
Switching To Lytx
If you want to join Lyxt for one of their fleet management products you can request their pricing by completing their contact sales form or calling their sales team on 01908 880733. You can also book a demo to experience their fleet systems first-hand.
Additional Business Services From Lytx
Lytx offers a range of services which include:
Fleet dash cams
Fleet safety
Lytx Customer Service and Complaints
You can contact the Lytx customer service team on 01908 880733 or for support call 0808 189 4157 or email support at support@lytx.com.
Lytx Contact
You can get in contact with Lytx by:
Completing their sales contact form
General enquiries call 01908 880 733
Support call 0808 189 4157 or email support@lytx.com
Post – 170 Midsummer Boulevard, Milton Keynes MK9 1BP
Website: https://www.lytx.com/en-gb/
Lytx Vehicle and Fleet Services Pros/Cons
Pros
Provides real-time GPS tracking
Integrates with video which can be accessed through route maps
100 driving hours of videos that can provide collision evidence
Can help reduce fleet costs
Improve driver safety
Cons
Doesn't provide fleet management document storage
No pricing information available
Mixed customer reviews