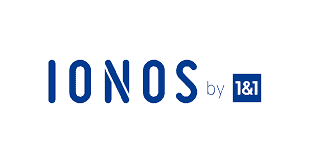 IONOS is a web services business that offers a variety of services including WordPress hosting, web hosting, domains, website builder and website design service, servers, online marketing and collaboration tools. Below we look at reviews for the company along with the services they offer, how much they cost and other key things you need to know to help you decide which WordPress Hosting provider is right for your business.
IONOS WordPress Hosting Reviews
Below we look at reviews for IONOS from a variety of websites. Please keep in mind that these reviews are for all of IONOS' services and so may not fully reflect their business offerings.
IONOS WordPress Hosting Plans, Packages & Prices
IONOS managed WordPress hosting services include:
Fast and secure
Easy to set up and maintain
Optimised platform
Includes domain, SSL and email
WordPress Assistant will help guide you through setting up your website
A range of helpful plugins
Latest security technologies including advanced DDoS and malware protection
Georedundant servers and data mirroring
Automatic updates
99.9% uptime
24/7 support
IONOS also offer WordPress Pro hosting built for experts which include:
Faster hosting with dedicated cloud server
NGINX, SSD and advanced caching tech
Multisite management and auto-updates
Manual and auto backups
Malware protection
MariaDB for state of the art database technology
Free SSL
Migration tool
Algorithm based updates
Staging and cloning
SEO toolkit
Automatic image optimisation
Free domain and email accounts
Expert support
24/7 support
They offer a range of managed WordPress hosting plans with introductory pricing, these are:
Essential – £2 per month for one site includes 25GB SSD storage, 2x 2 GB MySQL databases and one email account with 2GB storage.
Business – £1 per month for one site includes 100GB SSD storage, 10x 2 GB MySQL databases and five email accounts with 2GB storage each.
Ultimate – £9 per month for unlimited site includes unlimited SSD storage, unlimited 2GB MySQL databases and ten email accounts with 2GB storage.
They offer a choice of WordPress Pro hosting plans, these are:
One – £15 per month includes one site, 10GB SSD storage, NGINX server with 1 vCore/2GB RAM and MariaDB database.
Advanced – £40 per month includes one site, 40GB SSD storage, NGINX server with 2 vCore/4GB RAM and MariaDB database.
Agency – £100 per month includes ten sites, 100GB SSD storage, NGINX server with 6 vCore/10GB RAM and 10 MariaDB database.
Note plans, packages and prices were all accurate at the time of publication but may have changed since then. Please check IONOS' website for the latest information.
IONOS Background
IONOS is a web services provider that offers a range of hosting and cloud services to small to medium-sized businesses across the world. They were originally formed in 1988 as 1&1 with the aim to make IT easier for everyone. In 2018 they became 1&1 IONOS and combined their web hosting, applications and server products with their cloud infrastructure solutions. In 2020, they rebranded as IONOS by 1&1.
They claim to be the largest hosting company in Europe and one of the largest WordPress hosts too. They manage over eight million customer contracts and host over 12 domains and over 1 million WordPress websites on their servers.
They offer a wide range of web services to businesses which include domains, website builder, website design, web hosting, online marketing, software, backup services, self-managed and managed servers, video conferencing and cloud collaboration. Their web hosting includes dedicated hosting, VPS hosting, managed WordPress hosting, professional WordPress hosting for agencies and Jamstack hosting.
Switching With IONOS
If you want to switch hosting providers to IONOS, you can choose the plan you want on their website and purchase it, or you can call them on 0333 336 5691 to discuss your needs.
Additional Business Services From IONOS
IONOS offers a range of other business services which include:
Domains
Website builder
Website design service
Web hosting for agencies
Dedicated hosting
VPS hosting
Jamstack hosting
Local business listing
Google Ads management
SEO tools
Email
Office 365
Online storage and backup
Self-managed servers
Managed servers
Server tools
Video conferencing and cloud collaboration
IONOS Customer Service and Complaints
You can contact IONOS's customer services on 0333 336 5691.
IONOS Contact
You can get in contact with IONOS by:
Calling 0333 336 5691
Live chat on their website
Post – Discovery House, 154 Southgate Street, Gloucester GL1 2EX
Website: https://www.ionos.co.uk/
IONOS WordPress Hosting Pros/Cons
Pros
Offers managed WordPress hosting and professional hosting solutions
Fast and secure hosting
Offers introductory prices
24/7 support
99.9% uptime
A large number of positive reviews
Cons