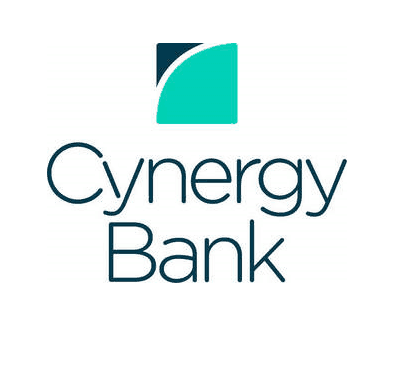 Cynergy Bank offers a straightforward business current account that helps businesses to manage their day to day finances. Below we look at reviews for the company along with the accounts they offer, how much they cost and other key things you need to know to help you decide which business bank account provider is right for your business.
Cynergy Bank Reviews
Below we look at reviews for Cynergy Bank from a variety of websites. Please keep in mind that these reviews are for all of Cynergy Bank's services and so may not fully reflect their business offerings.
Cynergy Bank Business Services Plans, Packages & Prices
Cynergy Bank offers a single business current account that includes:
A contactless Visa debit card
Online and mobile banking
Overdraft facility subject to eligibility
Cheque book and paying-in book
Make deposits and withdrawals at HSBC branches
Free text alerts
There are a wide range of charges on their business bank account which includes:
£15 per quarter account fee for UK residents
Automated credits £0.35
Cheques paid in £0.30
Other credits £0.68
Faster payments and direct debits £0.45
Standing orders £0.60
Other debits £0.65
Debit card payments £0.40
ATM withdrawals 1.5% (minimum charge £1.50)
Cash withdrawal and deposits at HSBC counters £0.65 per £100
Foreign transaction fee 2.75%
Note plans, packages and prices were all accurate at the time of publication but may have changed since then. Please check Cynergy Bank's website for the latest information.
Cynergy Bank Background
Cynergy Bank is a specialist bank that caters for business owners, property entrepreneurs and family businesses. The bank was first established in the UK in 1955 as the Bank of Cyprus with the aim to support Cypriot business owners in the UK. In 2018, Cynergy Capital Limited acquired the bank and rebranded it as Cynergy Bank.
Cynergy Bank has offices in London, Manchester, Birmingham, Bristol and Brighton. They provide their customers with counter services through HSBC branches where their customers can make deposits and cash withdrawals.
Cynergy Bank has partners with the Institute for Family Businesses (IFB) to help support family businesses that remain close to their roots of supporting Cypriot family businesses in the UK.
Switching To Cynergy Bank
If you want to set up a business current account with Cynergy Bank you need to call them on 0845 850 5555, lines are open Monday-Friday 8am-8pm and weekends 9am-5pm.
Additional Business Services From Cynergy Bank
Cynergy Bank offers a range of business banking service which includes:
Accepting debit and credit card payments
Business lending
Foreign currency transfer
Cynergy Bank Business Service Availability
Cynergy Bank is available to businesses that are incorporated or trading in the UK.
Cynergy Bank Business Customer Service and Complaints
You can contact the Cynergy Bank customer service team on 0345 850 5555 on Monday-Friday 8am-8pm and weekends 9am-5pm.
Cynergy Bank Business Contact
You can get in contact with Cynergy Bank by:
Call 0345 850 5555 (Monday-Friday 8am-8pm and weekends 9am-5pm)
Post – PO Box 17484, 87 Chase Side, London N14 5WH
Website: https://www.cynergybank.co.uk/business-banking/business-current-account/business-current-account/
Cynergy Bank Business Services Pros/Cons
Pros
24/7 online and mobile account management
Make deposits and withdrawals through HSBC counters
Offers overdraft facility and other banking products
Customer service available evenings and weekends
Cons
Complicated charging structure
Charges apply to all transaction types
A low number of customer reviews that are not that positively rated