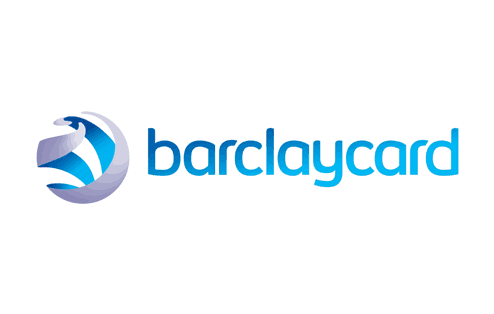 Barclaycard offers a variety of services to businesses which includes credit and charge cards, payment gateways, card readers, payment processing and virtual terminals. Below we look at reviews for the company along with the services they offer, how much they cost and other key things you need to know to help you decide which business bank account provider is right for your business.
Barclaycard Credit Card and Payment Service Reviews
Below we look at reviews for Barclaycard from a variety of websites. Please keep in mind that these reviews are for all of Barclaycard's services and so may not fully reflect their business offerings.
Barclaycard Credit Card and Payment Services Plans, Packages & Prices
Barclaycard's Business credit card range
Cashback card:
1% cashback on eligible business spend
No annual fee
Premium Plus card:
99% on foreign exchange fees
VIP airport lounge access
Annual card fee applies
No extra cardholder fees apply
Interest rates can vary depending on when you apply for the credit card.
They also offer charge cards and corporate solutions to help streamline employee expenses.
Barclaycard's Payment Services
Barclaycard's Payment Gateways are designed for small, mid-sized and corporate businesses. They offer three packages which are Smartpay, Smartpay Fuse and Smartpay Advance which all include:
Enable you to manage your payment solutions and acquiring through a single provider
Frictionless payment experience
Access data and insights
Proactive onboarding
Scalable solution
Equipped with fraud prevention tools and security
Suitable for retail, finance, utilities, telecoms and hospitality
No pricing information is available on these packages.
Note plans, packages and prices were all accurate at the time of publication but may have changed since then. Please check Barclaycard's website for the latest information.
Barclaycard Background
Barclaycard is a division of Barclays that was set up in 1966. Barclaycard was established to help make it easier for people to buy things and for retailers to sell their goods and services. Barclays created Barclaycard as a card for more than just their banking customers.
Since Barclaycard started in 1966, they have evolved the business to include a variety of card services which includes charge cards and corporate cards. They have also branched out into offering card processing and payment processing services including card readers, payment gateways and virtual terminals.
Barclaycard has been a pioneer in its field with many firsts which include first contactless payments in the UK in 2007 and first mobile contactless payments in partnership with Orange in 2011.
Switching To Barclaycard
You can apply for a business Barclaycard online through their application form. You will need to be the business owner or director of a UK based business and be over 18 years old with a turnover of over £10,000 per year. Applications are subject to checks.
If you want to join Barclaycard for their payment gateway services, you can call them on 0808 301 9089 or request a callback. They will put you in touch with an Account Manager and they will help you to work out which plan is best for you. Applications are subject to financial circumstances and borrowing history.
Additional Business Services From Barclaycard
Barclaycard offers a range of other cards and payment service options for business which includes:
Charge cards
Corporate solutions for cards
Card readers
Virtual terminals
Barclaycard Customer Service and Complaints
For enquiries about business cards, you can call 0800 161 5200 (Monday-Friday 8am-8pm and Saturday 9am-2pm).
For enquiries about payment services, you can call 0844 811 6666 (Monday-Friday 8am-6pm) or for technical support it is the same number but it is available 24/7.
If you want to make a complaint about business cards, you can call 0808 008 008 (Monday-Friday 9am-5pm) or complete their online form.
If you want to make a complaint about payment solutions, you can call 0800 161 5350 (Monday-Friday 9am-5pm) or complete their online form.
Barclaycard Contact
You can get in contact with Barclaycard by:
Business cards – call 0800 161 5200 (Monday-Friday 8am-8pm and Saturday 9am-2pm)
Payment services enquiries – call 0844 811 6666 (Monday-Friday 8am-6pm) for enquiries
Payment services technical support – call 0844 811 6666 (24/7)
Post – Barclaycard House, 1234 Pavilion Drive, Northampton NN4 7SG
Website: https://www.barclaycard.co.uk/business
Barclaycard Credit Card and Payment Services Pros/Cons
Pros
Recognised and established brand name
Contact centres that operate outside standard office hours
Offer a range of cards including corporate solutions and charge cards
Offer a variety of payment services including card readers and virtual terminals
Cashback and foreign exchange options available
Cons
Low ratings on customer reviews
No pricing information for payment gateways