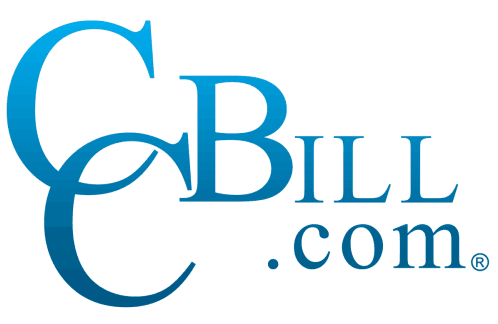 CCBill offers a variety of payment processing services which includes merchant accounts, online payments, billing solutions and tools to help you monitor and improve your sales transactions. Below we look at reviews for the company along with the services they offer, how much they cost and other key things you need to know to help you decide which payment services provider is right for your business.
CCBill Payment Service Reviews
Below we look at reviews for CCBill from a variety of websites. Please keep in mind that these reviews are for all of CCBill's services and so may not fully reflect their individual offerings.
CCBill Payment Services Plans, Packages & Prices
CCBill offers merchant account and online payment services which include:
Designed for single and recurring payments
No credit checks, account caps or minimums
Processes payments from 197 countries
Active risk management
PCI compliant
Accept payments by credit/debit card, gift card, Apple/Android Pay
Offers affordable and easy to integrate merchant account services
Access to business intelligence tools – testing, tracking, analytics and reporting
Standard plan includes:
Full-service payment solution
Simple pricing
Suitable for single orders, subscriptions and monthly invoicing
No need for a credit application or payment gateway
High Risk plan includes:
Provides extra layers of compliance, fraud control, data protection and customer care
Assists in automating your online business
Subscriptions and recurring billing
Membership management
Adult plan includes:
Processing credit card payments
Live billing support
Mobile options
Subscriptions
Membership management
Proactive risk and fraud mitigation
They also offer a custom pricing plan for those that require a more tailored plan which can accept payments online, by mobile, in-store, over the phone and through a catalogue.
Their pricing plans are:
Standard Pricing – 3.9% + $0.55
High Risk Pricing – 5.9% + $0.55
Adult Pricing – 10.8-14.5%
Custom pricing is also available which offers a flat rate plus an interchange price based on your business
Note plans, packages and prices were all accurate at the time of publication but may have changed since then. Please check CCBill's website for the latest information.
CCBill Background
CCBill is a global payment solutions business that is focused on financial technology that assists merchants and consumers in performing transactions in over 197 countries around the world. They were founded in Arizona in 1998 and were one of the first credit card processing service providers. They assist merchants in accepting payments online, by mobile, in-store, over the phone and catalogues through a variety of payment methods.
CCBill prides itself in providing a high standard of ecommerce compliance for payment processing which includes fraud protection, member management and data protection to give everyone peace of mind.
CCBill operates around the world with centres in the US and Europe. They provide merchant accounts, online payment processing, billing solutions, smart checkouts, lifecycle support, omnichannel, and marketing and traffic tools. They claim to provide transparent, convenient and secure payment services for both merchants and consumers.
Switching To CCBill
If you want to set up an account with CCBill then you can either contact their sales team on 1 888 364 4332 (Monday-Friday 8am-5pm local time) or you can complete their online form to get them to provide you with further information.
Additional Business Services From CCBill
CCBill specialises in payment services products which include:
Omnichannel to unify payments
Marketing and traffic tools to monitor your traffic and sales better
Smart checkout
Lifecycle support
CCBill Customer Service and Complaints
You can contact the CCBill customer service team on 1 888 596 9279 which is available 24/7 or use their live chat.
CCBill Contact
You can get in contact with CCBill by:
Consumer support call 1 888 596 9279 (available 24/7)
Merchant support 1 800 510 2859 (available 24/7)
Sales support 1 888 364 4332 (Monday-Friday 8am-5pm local time)
Completing their contact form
Post – 2353 W. University Drive, Tempe, AZ 85281-7223
Website: https://ccbill.com/
CCBill Payment Services Pros/Cons
Pros
24/7 customer support
Offers specialist plans which include high risk and adult-themed businesses
Provides protection for secure transactions
Offers a range of other supporting products to help enhance the sales process and understanding of your customers
Simple pricing
Offers customised plans
Cons
American based support lines
A low number of reviews with poor scores