Setting up a business can require a lot of coordination but there are many steps that we all must do to register the business before you start trading. When you set up a business you have a choice of establishing it as a sole trader, a limited company or a partnership.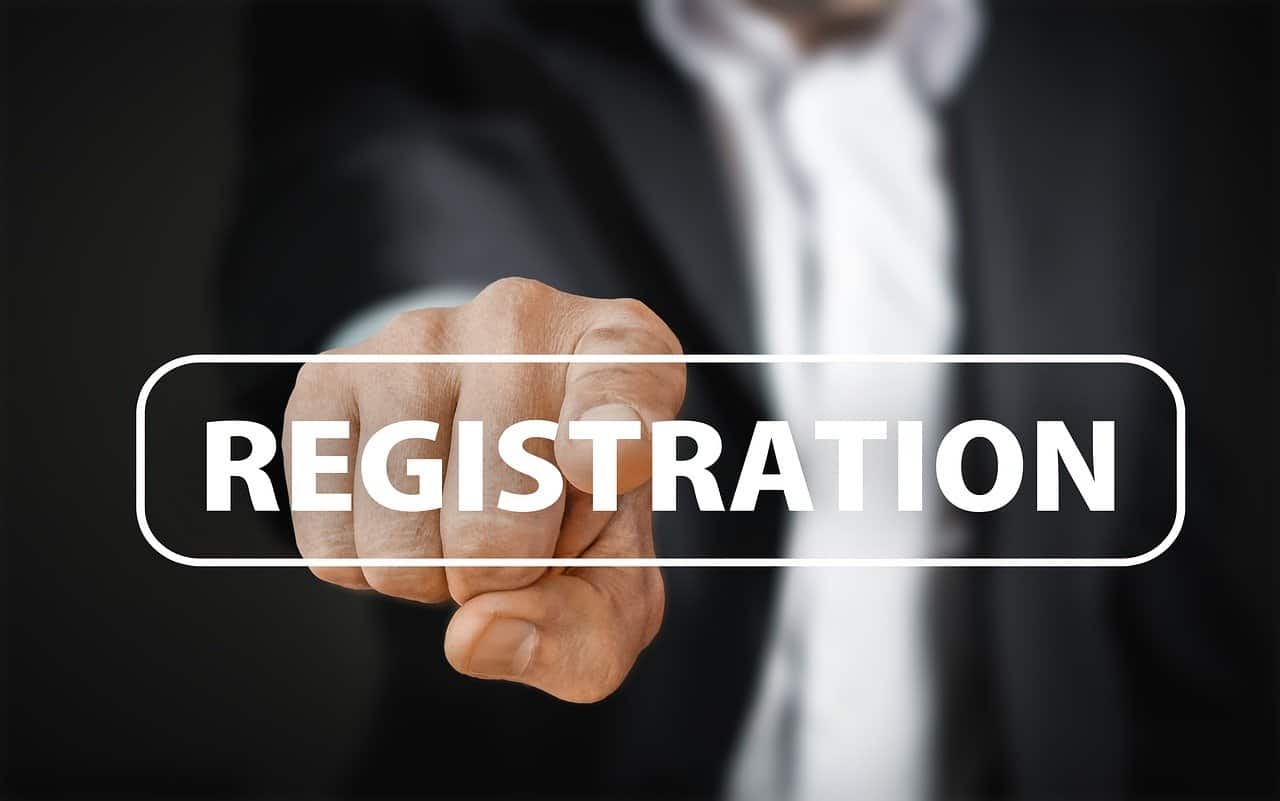 What is a limited company?
A limited company is the status in which you register your business. A limited company allows you to separate your personal finances from the business so that you can't be held financially liable, whereas sole traders and partnerships (businesses with more than 1 owner) don't have this protection.
This is often the reason why many people decide to go down the route of limited company status. The limited company will have its own assets, profits, losses and liabilities and therefore only the business is liable if it encounters any difficulties.
However, being a limited company does mean that you have more reporting and management responsibilities than sole traders and partnerships. As a limited company, you will need to file annual accounts and complete a Company Tax Return and pay Corporation Tax and to do this you will be required to keep company records and report any changes, such change of address, director's details, company secretaries details and the appointed accountant.
So, there are some pros and cons of being a limited company that you need to think about before making the decision about your company's status and registering it.
There are two types of limited companies – limited by shares or limited by guarantee. A limited by shares companies can be simply defined as a profit-making business and limited by guarantee are normally those that are not profit. Both types provide a legal separation between the business and those that run the business.
A limited by shares company has shareholders which could just be the owners and they can be paid a dividend from the profits each year as well as a salary. A limited by guarantee business will have guarantors and a guaranteed amount, and any profits that are made will be reinvested into the business.
Ownership of a private limited company is created through the division of shares, but the shares can't be publicly sold as the company has private status. A public limited company or PLC has a different ownership model and processes to private limited companies. The liability of a public limited company is limited to the share capital that each shareholder has.
The rest of this piece explores private limited companies only which are businesses limited by shares.
What are the advantages of being a limited company?
The main advantage of being a limited company is that the liability of the company is limited to the company. The individuals that run or own the business are not individually liable for any financial difficulties as there is a legal division.
The ownership of a limited company can be easily divided between different parties because it is determined by the division of shares. In private limited companies, these shares can not be publicly sold but they can be sold privately.
The status of a limited company can create confidence in the business for the suppliers and creditors. Some larger organisations will often only do business with limited companies, for this reason, making it hard for some sole traders or partnerships to work with them.
One of the traditional barriers of becoming a limited company was the additional costs and requirements made on them which are not made on sole traders or partnerships. But these administration burdens are now not much greater anymore, so this barrier has lessened.
Are there any restrictions on who can set up a limited company?
There are a few restrictions on who can set up a UK limited company. You do not need to be a resident in the UK to set up a limited company, however, you will need a UK address to register your company at. There is a minimum age of 16 years old for setting up a limited company.
You can't set up a limited company if you have been declared bankrupt unless that has been discharged. You also can't set up a limited company if you have been disqualified as a director or you have UK government restrictions imposed on you.
What steps do you need to take in setting up a private limited company?
There are some advised steps that you should take when setting up your limited company to ensure that you make the decisions and actions needed in the right order so that you don't waste time on activities that need to be redone later.
These steps are:
Firstly, you need to decide what legal status your business is going have as this impacts the steps that you will take to set the business up. These steps are specifically for limited companies only.
You will need to choose a name for your business which may seem like a simple task in the scheme of things, however, that isn't necessarily the case. Choosing a name for your business is an important step as it is how you are going to present your business to the world, and it could determine a lot of your marketing. When choosing a name, you should do some research as you will need to check:
What is the meaning of your name and could it mean different things to different people or in other countries (for example Vauxhall choose a vehicle name of Nova which in Spanish 'no va' means no go and therefore was not a good name in Spain for a car).
The name shouldn't be offensive or deemed to be associated with any business that it is not associated with especially with the government or local authorities.
Is the name already in use by someone else? Finding a unique business name is not easy so you need to explore what would be acceptable and unique enough in your industry or can be made to be different from others. The last thing you want is your business being confused with another business. One of the first places you can look is on Companies House but many websites offer a company name search. Once you have checked your chosen name you should register it before gets taken by someone else.
Can you obtain the website address that you need to go with your business name? There is no point investing in a name if you can't Google the name and find your business as the obvious URLs have already been taken. You can do very simple searches for these using one of the domain name providers as you can search for the URL and they often suggest alternatives.

You need to do this step as well as those above as you can purchase a domain without registering the company or the website up so even if you can't find a website with the URL you want it may already be taken. If the URL isn't in use you can offer to purchase that URL from the owner if you wish to. Once you find the URL you want and know it is available, it is advisable to buy the name straight away so that you have the URL and no-one else can have it. It doesn't matter when you create your website for the URL and you can launch the website whenever you are ready.

It is worth noting that you can have a different trading name or business name to that that you are registered as.
Also, as a limited company, you should include Limited in the registered company name, but this can be dropped for your trading name.
You will need to appoint company directors and you will have the option of whether to add a company secretary. Directors are the people that have the responsibility to ensure that the business keeps its obligations in terms of keeping company records, reporting changes, filing annual accounts and making a Company Tax Return. A company secretary is an optional role, which can be used to take on some of the director's responsibilities, but they can't be a director as well. A company secretary doesn't have legal responsibility for the company, the directors do.
You need to decide who are your shareholders. You will need at least one shareholder and one will need to be a director. Shareholders can be paid a dividend each year from the profits that the company makes, and this can be advantageous from a tax point of view. You will also need to decide what proportion of the company the shareholders have each and what voting rights they will have.
You will need to create a Memorandum of Association and Articles of Association which are documents that state how you are going run your company and these will need to be agreed by the directors.
You should also check what records you need to keep for accounting purposes and about the company (eg directors, shareholders, share transactions, loans and mortgages) so that you meet all your legal obligations. These records should be held at your company's registered address.
Then you can register your company with Companies House. When you register the company, you will need to register it at an address which should be your main business address or a director's address. You will need to select a SIC code which is a description of your business and you may be able to register for Corporation Tax at the same time.

If you are unable to register for Corporate Tax through Companies House, you will need to register the company with the HMRC afterwards. A filing fee will apply at Companies House and upon completion, you will be issued with Certificate of Incorporation which includes the company name, company number and the date it was incorporated.

These steps may feel like a lot, but they are crucial in ensuring that you get the foundations of your business correct. For example, selecting the correct name is an important step in the process that should be done before registering your business. Likewise choosing the company status and setting it up correctly with the right roles in place, like directors and shareholders is important to save you any issues or changes further down the line.

What information do you require to set up a company?

There is some basic information you will need to decide on and agree when setting up your company and you will have to provide this information when you register the company.

You will need to provide:

The name you are registering your business as which needs to be a unique name. However, the registered name doesn't necessarily need to be your company's trading name (see below for further details).
The address you wish to register your business from which should be your main company address and where you will be holding all your company records. This address will be publicly available on Companies House. Note: if you change the address after registering it, you need to inform Companies House of the change of address.
You need to provide the details of your company director which the minimum is one. They must understand the responsibilities of the role in ensuring the company meets its statutory obligations.
You will need to provide the details of your shareholders which there has to be a minimum of one. These are individuals that have bought a share in the company which could be for as little as £1. The shareholders can also be a director or company secretary.
You need to provide the details of a company secretary if you want to appoint one.

What are the roles of a director, a company secretary and shareholders, and how do these roles differ?

The roles within a limited company can be confusing especially as some of the roles are optional and some can be undertaken by the same person. The three roles that a limited company can have are director, shareholder and company secretary (although this role is optional).

Director – the role of the director is an important one as the director is responsible for the operation of the business and ensuring that the company meets its statutory responsibilities by the deadlines required. This includes keeping company records, reporting changes, filing annual accounts and making a Company Tax Return.

However, this responsibility doesn't mean that they have to complete these tasks themselves, they just need to ensure that they are completed on time. The director is liable for the company meeting these requirements, but they are not financially liable for the business as the company has a limited status.

Directors can be fined, prosecuted, or disqualified from being a director of any company if the business fails to do these activities when they should. This role is mandatory, but you are only required to have a minimum of one person, and they don't necessarily need to be an owner of the company. Directors can be paid roles in some businesses and they can also be shareholders. To be a director you must be over 16 years old and not be an undischarged bankrupt.

Shareholder – these are the people who own the company and have made an investment into the company financially although they can buy a share from as little as £1. The shareholders should have clearly defined stakes in the company which gives them their extent of ownership and their level of voting rights.

A shareholder can also be a director and there are no restrictions on who can be a shareholder. Shareholders can receive dividend payments from the company from the profits that it makes. Shareholder dividend payments are taxable as an income although a share allowance is given each year which is not subject to tax.

Company secretary – the role of the company secretary has been an optional role since 2008. The company secretary is an administrative role which can take on some of the directors' activities, however, the responsibility remains with the director. Their activities can include maintaining the statutory register, filing papers on behalf of the company, and ensuring statutory deadlines are met. A company secretary must be over the age of 16 and they can't be a director.

What is the difference between a registered name, trading name and business name?

To complicate things a company can hold more than one name. A company can be referred to as its registered name, trading name or company name, but what are the differences between these terms?

A registered name is the name under which you have registered your business with Companies House. This can also be your company's trading name, so you have just one name which is what most companies have. A registered company name has to be unique for it to be able to be registered.
A trading name is the name that you use publicly to trade as, and this doesn't have to be the same as your registered name, but it can be. There are a few restrictions on trading names which are it can't be the same as an existing trademark, it can't include limited/ltd/LLP/plc/public limited company and can't contain sensitive words.
The business name is simply another term for a trading name.

Can you set up a company on your own or should you seek assistance?

You don't need to seek support in setting up your business if you feel confident in doing it yourself. If you want support, there are many businesses offering company formation support which charge a fee based on the type of support you want and the type of business you are setting up.

Many local authorities or business support agencies also offer guidance and support on setting up a business. If you are going to employ an accountant to do your accounts for you, they may also provide you with support in setting up your business.

What are the requirements that every limited company has to adhere to?

Limited companies have additional requirements on them that sole traders and partnerships do not have. This includes informing Companies House of any changes about your business, such as:

Changes to your registered address.
If your records are held anywhere else than your registered address.
You must let them know of any changes to your directors or company secretary.
Who your appointed accountant is.

You will also need to submit a range of documents which includes:

A profit and loss account which can be an income and expenditure account if you are yet to make a profit.
A balance sheet that has been signed off by a director.
An auditors report if applicable that has been signed by the auditor.
A directors report that has been signed by a director or the company secretary.
As well as any notes that help explain your accounts.

You also need to submit an annual Confirmation Statement which gives general information about your business at that given time. You must also file an annual tax return which is a Corporation Tax Return with the HMRC.

Do I need to register for VAT?

Limited companies have to pay VAT if they have an annual VAT taxable turnover above £85,000 and you must register for VAT if you believe your turnover will exceed this amount. The VAT taxable turnover is the total of everything you sell that is not VAT exempt.

You can also volunteer to be VAT registered if your turnover is below £85,000 and it will apply from the date you register.

What legislation covers the requirements of limited companies?

There is a legal framework that governs how limited companies should operate in the UK which is called the Companies Act. It regulates the workings of companies and the legal limits that you can operate within. It states the roles of directors and the rights of shareholders.