Working remotely has its challenges but there are so many tools available to help businesses and teams to communicate and collaborate from a variety of locations that working remotely is getting easier. The tools available include conferencing, chat and messaging tools, file-sharing software, project management tools, staff management and tracking tools. Below we have explored what some of the leading remote working software providers can offer.
The table below gives a quick price comparison of the top UK providers for remote working software.
| Company | Free plan | Cheap monthly plan |
| --- | --- | --- |
| Microsoft Teams | Yes as part of Office 365 | £3.80 as part of Office 365 Business Essentials |
| Slack | No | £5.25 |
| Zoom | Yes | £11.99 |
| HubStaff | No | $7 |
| Google Drive | No | $8 |
| Todoist.com | Yes | $3 |
| LoopUp | No | £15 |
| PukkaTeam | No | $7 |
| DocuSign | No | £8 |
| Officevibe | Yes | $4 |
| Google Hangouts | Yes if you have G Suite account | £4.14 |
| Dropbox | No | £10 |
| Asana | Yes | £9.49 |
| Trello | Yes | $9.99 |
| OneDrive | No | £3.80 |
| Calendly | Yes | $8 |
| Scoro | No | £19 |
| I DoneThis | No | $9 |
| Jell | No | $4 |
| Toggl | Yes | $9 |
| GoToMeeting | No | £9.50 |
* The facts and figures included here come from each company's website and were accurate at the time of writing (Jan 2022) but may have since changed. Also, please keep in mind these may not be apples to apples comparisons as each provider offers different solutions. This guide should be used as a starting off point for more research on your part.
Below we profile each of the companies' services and features in a bit more detail.
Note companies are ranked in no particular order and this no way indicates one solution is better than another.
1. Microsoft Teams

Some of the features and benefits of Microsoft Teams' remote working software.
Offers remote working tools for teams
Enables teams to chat, meet, call and collaborate
Brings everything into one place
It is included as part of Office 365
Hosts audio and video
Chat from anywhere
Offers one-to-one messages to conferences of up to 10,000
Access, share and edit documents
Compatible with Word, PowerPoint and Excel
Downloads available for desktops and mobiles
Microsoft Teams is one of the software products that Microsoft offers as part of its suite. It is designed to help teams and businesses to work together from wherever they are by enabling them to chat, meet, call and collaborate with ease through bringing everything into one place.
Microsoft Teams allows users to host audio and video to enable chats and conferences that can handle up to 10,000 participants. It also allows users to send messages as well as access, edit and share documents including Word, PowerPoint and Excel. Microsoft Teams software can be downloaded on to your desktop or mobile including Android, iPhone and Microsoft phones.
2. Slack

Some of the features and benefits of Slack's remote working software.
Remote working tool designed to keep you organised
Created to be a smarter alternative to email
Allows you to set up channels for communication
Gives a shared view of progress
Easy to follow conversations and find information
Prioritise conversations
Organise by project, topic or team
Can allow external partners access to specific shared channels
Designed for a variety of purposes
Suitable for a variety of business sizes and shapes
Slack is a collaboration software provider that aims to help revolutionise communications and replace the need for emails through a smarter way of working. Their software allows you to set up teams or groups to share communication with.
Slack's software runs in channels so that you can categorise and organise your communications which allows you to follow conversations more easily, find information and share documents. You can organise your channels by project, topic or team and you can even share channels externally to collaborate with partners. It is designed to support those doing remote work, distance learning, IT, sales, marketing, HR and project management for example.
3. Zoom

Some of the features and benefits of Zoom's remote working software.
Offers online video conferencing
Provides a free plan as well as several paid plans
Plans are designed to meet the needs of different business sizes
Group meetings
One-to-one chats
Meeting rooms
Video webinars
Cross-platform messaging
File sharing
App marketplace integrations
Zoom is an online conferencing provider that enables businesses and individuals to communicate with each other online. They offer a variety of collaboration tools which includes conferences, chat, meetings rooms, video webinars, cross-platform messaging and file sharing.
Zoom offers four plans that are designed to meet the needs of a variety of business sizes and they provide a range of participant levels, support, control and customisation. Their free plan offers hosting for unlimited meetings with up to 100 participants for a maximum of 40 minutes. Their paid plans are Pro which is designed for small teams, Business caters for small and medium businesses and Enterprise is for larger businesses.
4. HubStaff

Some of the features and benefits of HubStaff's remote working software.
Offers an all-in-one app for remote working
Includes employee time tracking software
Share screenshots
Reporting functionality
Automated payments
Team scheduling
Productivity monitoring
GPS tracking
Online timesheets
Offers a 14-day trial
HubStaff is a remote working software provider who offers a wide variety of tools to help support businesses in managing their staff and allowing them to work smarter. Their software allows you to easily track your business time, with stress-free work monitoring and advanced reporting functionality.
HubStaff's tools include employee monitoring tools such as employee time tracking software through desktop, web or mobile app software, online timesheets, team scheduling and productivity monitoring. They also provide geographical software to help you track team members on the road through GPS tracking and Geofencing. They also include simple payroll tools, invoicing and reporting functionality.
5. Google Drive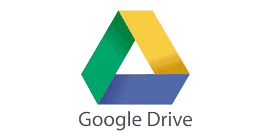 Some of the features and benefits of Google Drive's remote working software.
Provides teams with a way to work together
Secure cloud-based platform
Easy to use
Allows you to share, store and access files
Assign tasks, request approvals and version tracking
Compatible with most file types
Access from anywhere on web, desktop and mobile
Organise and prioritise files
Offers flexible pricing and powerful enterprise tools
Quick and easy migration
Google Drive is one of Google's G Suite tools that allows businesses to organise and store their files in their secure cloud-based platform. They have designed their platform to be easy to use so that you can share, store and access files no matter where you are.
Google Drive's platform is compatible with over 100 file types and you can access the files from the web, desktop or mobile. It is designed to help you to assign tasks, request approvals, track changes and versions of documents. It will help you to organise and prioritise your files and they provide a quick and easy migration process.
6. Todoist

Some of the features and benefits of Todoist's remote working software.
Online to-do-list tool
Gives you a clear overview of everything happening
Suitable for individuals and teams
Keep track of important tasks
Build-in recurring due dates
Task view
Prioritise tasks and the day's activities
Can organise projects in sections and subsections
Share and delegate tasks
Receive notifications
Todoist is an online to-do list tool provider that is designed for both individuals and teams. Their software allows users to get a clear overview of everything that they have to do and keep track of their most important tasks.
Todoist's to-do-lists allow you to build in recurring dates, prioritise tasks, set your day's activities and set up notifications to let you know when comments are posted, and tasks are completed amongst other things. You can organise your projects so that they are broken down into sections and subsections. When working in teams you can share and delegate tasks with other team members.
7. LoopUp

Some of the features and benefits of LoopUp's remote working software.
Offers video conferencing software
A choice of three paid plans
Provides a month trial with no commitment
Plans are the same with different number of inclusive minutes per user
Allows up to 150 participants
Unlimited recording
Unlimited screen sharing
Host control functions
They charge per minute when over the plan limit
Available on mobile app and integration with other apps
LoopUp is a specialist video conferencing provider that offers customers a choice of three plans which provide three levels of inclusive minutes designed for different size businesses, these plans are Professional, Power and Enterprise. They offer a no commitment-free trial with limited minutes for a month that doesn't require a credit card.
LoopUp's video conferencing allows you to have up to 150 participants on all plans and enables you to collaborate with others with ease including video sharing and guest sharing if the host allows it.  Plans include unlimited recordings for audio and screen sharing, call alerts and one-click sharing.
8. PukkaTeam

Some of the features and benefits of PukkaTeam's remote working software.
Offers remote team communication tools
Simple to use
1-click video calls
Team presence monitoring
Intuitive face recognition
Allows you to see the face of who you are working with
Create a virtual office space
Availability status
Offers a free no-obligation trial
Works from all of your browsers
PukkaTeam is a remote team communication tools provider who aims to keep remote workers connected and involved in the office atmosphere. It is designed to be easy to use and assist people in knowing who is available. It works directly from your browser with a login and has no installation requirements.
PukkaTeam's remote communication tools allow you to connect with video calls with a single click. It offers managers the ability to monitor team presence through their intuitive face recognition which also ensures that people know who is available. This is supported by an availability status and the ability to see the face of who you are working with.
9. DocuSign

Some of the features and benefits of DocuSign's remote working software.
Offers eSignature software
Agreement Cloud
Automate your whole agreement process
Transforms how you prepare, sign, act on and manage contracts
Offers a suite of applications and integrations
Send and sign electronic documents
Assists in contract workflows
Streamline contract activity
Offers agreement analytics
Integrates with other systems
DocuSign is a contract management and electronic document signing software provider. They offer two products – eSignature software that allows you to send and obtain signatures electronically, and Agreement Cloud which is software that can automate your whole agreement process.
DocuSign's Agreement Cloud allows businesses to transform the way that they prepare, sign, act on and manage contracts in a way that helps you to streamline your contract activity and you an overview of the activity. The software allows you to review agreement analytics and it integrates with a wide range of other systems to help support your business.
10. Officevibe

Some of the features and benefits of Officevibe's remote working software.
Offers software that can help you manage your team
Easy platform to use
Collaboration tools
Survey your team
Anonymous messaging and feedback
Plan one-to-ones
Easy to read reports
Helps teams to grow
Offers a learning centre to support managers
Access to their team of experts
Officevibe is a software provider that offers a solution to help connect managers with their staff and support them. It is an easy to use platform that can be used to help build more productive and collaborative teams through improved communication.
Officevibe offers a variety of features including the ability to survey your team to gather feedback, anonymous messaging and feedback to gain greater insights, tools to plan one-to-one meetings and collaborate with staff about their progress. The software can help teams to grow and assist with monitoring with easy to use reports. They also offer a learning centre and a team of experts to help support managers.
11. Hangouts Meet
Some of the features and benefits of Hangouts Meet's remote working software.
Offers enterprise grade video conferencing
Forms part of all business G Suite plan
Up to 30 participants
Simple meeting set up
Send email link or calendar invites to attendees
Quick to use interface
Attendees don't need an account or download software
Provides hosts with smart management
Robust and secure service
Designed to be used on laptops, mobiles and conference room equipment
Hangouts Meet is one of Google's suite of tools that is included with business G Suite products and G Suite for education. It is designed to help people keep teams connected and it offers enterprise grade video conferencing.
Hangouts Meet is easy to use with a simple meeting set up and the ability to send invites out by email or calendar to attendees and they don't need to have an account with them or download a plugin. Their software offers a fast interface that is robust and secure and also gives the host smart management tools to effectively manage calls of up to 30 participants.
12. Dropbox

Some of the features and benefits of Dropbox's remote working software.
Offers a smart workspace tool
Has two team and one individual plan
Provides storage solutions and file sharing
Organise team content
Integrated desktop experience
Secure sharing
Advanced data protection
Access collaboration and productive tools
Provides monthly and yearly plans
Offers a free 30-day trial
Dropbox is a smart workspace tool provider that offers storage solutions to allow teams to work remotely and share files as well as transferring files to people external to their organisation. They provide three plans for businesses which are for teams or individuals and they offer a free trial for 30-days.
Dropbox gives businesses the ability to organise content and securely share files with the peace of mind due to their advanced data protection. They also provide users with advanced collaboration tools which includes transfer allowances, file locking, integrated cloud content, commenting, request files, smart synching and viewer history.
13. Asana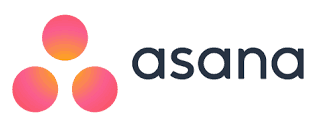 Some of the features and benefits of Asana's remote working software.
Provides a work management platform
Caters for project management teams
Helps to organise and connect your team
Design to assist with goals, projects and tasks
Works alongside all the tools you already use
Create interactive and connected workflows
Track and coordinate the progress
Reduces time spent updating and checking progress
Assists you in passing work between individuals and teams
Offers a range of plans and a free trial
Asana is a project management and work management platform which is designed to help businesses and teams to organise and connect about projects. It is designed to specifically help businesses to deliver goals, projects and tasks. They offer four different plans with varying levels of resources and features.
Asana's platform has been created to work alongside many of the tools you already use like Salesforce, Microsoft Office 365, Google Drive, popular email providers, Microsoft Teams, OneDrive and many more. It helps you to create connected workflows, track progress, coordinate activities and tasks which can help reduce time spent updating and checking progress.
14. Trello

Some of the features and benefits of Trello's remote working software.
Provides project management tools
Choice of three plans which includes a free plan
Offers boards, lists and cards
Helps organise and prioritise projects
Easy to use and flexible tool
Can add comments, attachments and due dates
Built-in workflow automation
Offers a range of boards and tools in one place
Integrates with other apps
Syncs across all devices so you can work from anywhere
Trello is a project management tool provider that is an easy and flexible way to manage and organise projects. They allow you to collaborate in teams on boards, lists and cards so that you can organise and prioritise projects and tasks.
Trello offers three plans which are a free plan and two paid plans – Business Class and Enterprise. The free plan comes with unlimited personal boards, cards and lists and 10MB per file attachment for up to 10 team members. The two paid plans offer greater attachment size, priority support and allows observers as well as unlimited team members and greater team features and customisation.
15. OneDrive

Some of the features and benefits of OneDrive's remote working software.
Provides file management software
Offers three business plans
Included as part of Office 365 Business Premium package
Access files from anywhere
Use any device – mobile, tablet and computer
Access selected files when offline
Protects your files
Reduce email size
Save space on your computer
Allows you to use your phone as a document scanner to store receipts and notes
OneDrive is a file management software provider that is part of the Microsoft Office suite of tools. They offer three plans, two of which are standalone OneDrive plans and a combined plan for Office 365 Business Premium which includes Office and service apps.
OneDrive enables businesses to share documents and give access to files from anywhere on any device including mobiles, tablets and computers, and you can even access selected files when offline. Their storage solution means that your files are secure and protected and not stored on your device. It helps reduce email size by sending links rather than attachments and save space on your computer.
16. Calendly

Some of the features and benefits of Calendly's remote working software.
Offers tools to help schedule meetings
Integrates with computer and email software
Works alongside video meeting tools
Easy to set up
Share links via email or embed them into your website
Control your time and set perimeters
Flexible tool
Recognises time zone differences
Scalable solution
Offers three plans, one of which is free
Calendly is a meeting scheduling provider that offers three plans which includes a free plan. Their free plan includes a single calendar per user to schedule unlimited meetings and use one event type, automated event notification, ability to add Calendly to your website and gives you access to their knowledge base.
Calendly software is flexible, user-friendly, easy to use and can integrate with a wide variety of software and apps including Office 365, email software, video meeting tools, Salesforce and Zapier. It helps you schedule meetings through letting you set perimeters and automate meeting scheduling through searching calendars for suitable times including taking into account any time differences.
17. Scoro

Some of the features and benefits of Scoro's remote working software.
Provides business management software
Offers four plans
Brings together all your apps into one place
Helps increase productivity
Integrated time management tools
Assists in planning, scheduling and tracking projects
Helps manage sales and finance documents
Can produce detailed reports
Supports budget management
Can be used to track opportunities and deals
Scoro is a business management software provider that helps you to manage all aspects of your business by bringing together all the apps you use to manage them in one place. It aims to reduce fragmentation and increase the productivity of teams.
Scoro provides integrated time management tools which include shared tasks, team calendars, timesheets, automated time tracking and planning to optimise your team's time. It gives you an overview of all your projects and assists in planning, scheduling and tracking them including project timelines, budgets and invoicing. It can reduce the need for spreadsheets with detailed reports and budget management.
18. I Done This

Some of the features and benefits of I Done This' remote working software.
Provides a productivity and progress reporting tool
Allows you to do daily check-ins
Gives you powerful progress reports
Helps to run more effective teams
Can increase productivity
Robust reporting information
Keep track of progress
Offers three plans
Provides a variety of features depending on the plan
Provides a free trial
I Done This is a software provider that has created a productivity and progress reporting software to support businesses and managers to monitor the progress of activity and projects. They provide three plans and offer a no-obligation free three-day trial. The software is designed to be robust and aid productivity of teams to make them more effective.
I Done This' plans offer a range of functionality and features. The Standard plan includes three free integrations, advanced reporting features and email-based support. The Plus plan includes unlimited integrations, unlimited searchable archive and 24/7 support. The Enterprise plan provides enterprise-level reporting features, bank-grade security and enhanced 24/7 support.
19. Jell

Some of the features and benefits of Jell's remote working software.
Offers tools to align team activity
Designed for technical teams
Daily stand-ups to keep up to date with what everyone is working on
Collect all the information needed in one place
Customise check-ins
Track goals
Optimised for teams working across time zones
Convenient and meaningful information
Integrates with many popular tools
Mobile apps available
Jell is a software company that developed tools to help align team communications and increase team productivity. It is designed to help managers to get an overview of their team's activities in one place to reduce the need for meetings and to avoid the mess of emails.
Jell is designed for technical teams not directly working together to allow them to stay in touch and monitor progress. The key part of the Jell software is that it allows you to conduct a daily stand up to keep up to date on work. It works on mobiles and integrates with many apps and even works across time zones.
20. Toggl

Some of the features and benefits of Toggl's remote working software.
Offers team productivity tools
Simple time tracking
Powerful reporting tool
Easy to use tracker
Includes tracking reminders and idle detection
Allows you to track hours by projects, clients and tasks
Use your phone as a timer
Syncs between devices
Can be used on the website, Chrome, desktop and mobile apps
Offers a free 30-day trial and a free plan
Toggl is a software provider offering a team productivity tool that helps businesses to track their time. It is designed to help businesses to track what time is being spent on activities and powerful reporting functionality to allow to analyse the hours spent on projects, clients and tasks.
Toggl offers three plan and provides a free 30-day trial of their software as well as offering a free plan. The free plan offers time tracking, editing, manually adding time, timelines, auto-tracking, reminders, tags, offline mode and summary reports. The paid plans, in addition, offer more detailed reporting, project time estimates, customisation, exporting data, sub-project tracking and team management.
21. GoToMeeting

Some of the features and benefits of GoToMeeting's remote working software.
Offers meeting software
Provides three plans
Delivers secure software
Simple to administer
Unlimited meetings and no time restrictions
HD video
Screen sharing
Personal meeting rooms
Automated provisioning
Diagnostic reporting
GoToMeeting is a meeting software provider offering three paid plans called Professional, Business and Enterprise. Their plans offer different levels of participants with 150, 250 and 3,000 participants respectively. They have designed their software to be easy to use with a simple set up, supportive admin centre and automated provisioning.
GoToMeeting's plans all include unlimited meetings, no time restrictions, HD video, screen sharing, dial-in conference line, web audio, messaging and personal meeting rooms. Their Business and Enterprise plans also provide a host of additional features including enhanced security, ability to share hosting, unlimited cloud recording, slide to PDF, transitions, note-taking, keyboard and mouse sharing, drawing tools and smart assistant.