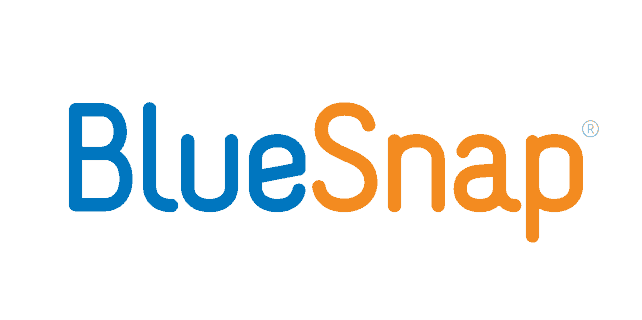 BlueSnap offers an all-in-one payment solution platform to support businesses in accepting payments from anywhere. Below we look at reviews for the company along with the services they offer, how much they cost and other key things you need to know to help you decide which payment services provider is right for your business.
BlueSnap Payment Service Reviews
Below we look at reviews for BlueSnap from a variety of websites. Please keep in mind that these reviews are for all of BlueSnap's services and so may not fully reflect their individual offerings.
BlueSnap Payment Services Plans, Packages & Prices
BlueSnap provides online payment processing that includes:
Seamless integration for web and mobile application
Simple eCommerce plug-ins
Customisable checkout using their library of SDKs
Increase conversions with automatic and intelligent transaction routing connecting to 30 global banks
Supports one-click checkout for returning customers
Offers hosted payment page or embedded checkout options
Supports local languages
Information captured is stored in their secure PCI Level 1 environment
Suitable for shoppers from all around the world
Choice of payment types and currencies
Accept 100 global payment types including Apple Pay, PayPal and Google Pay
Compatible with hundreds of integrations including existing eCommerce platforms and shopping carts
BlueSnap provides customised pricing that is tailored to your business or Quick Start Pricing which both include no setup fees, no cancellation fees and no additional fees for eWallets.
Quick Start Pricing is a pay as you go plan that charges:
25% plus £0.20 per successful card transaction
Note plans, packages and prices were all accurate at the time of publication but may have changed since then. Please check BlueSnap's website for the latest information.
BlueSnap Background
BlueSnap is a global payments company that offers an all-in-one payment platform that has been created to help businesses to increase their sales and reduce their costs. Their platform is designed to support payments around the world in 180 countries and they accept 100 global payment types which include Apple Pay, PayPal and Google Pay.
The business was first founded in 2002 in Israel under another name and was rebranded as BlueSnap after being acquired by Great Hill Partners. In 2016, they opened an office in London and obtained a license to operate payments in Europe.
BlueSnap's platform supports a variety of payments which includes online and mobile sales, subscriptions, marketplaces, invoice payments and manual orders through a virtual terminal. They provide unified communications and integrated payments for platforms that make payments easier for businesses. They also provide POS payments, virtual terminals and accounts receivables automation.
Switching To BlueSnap
If you want to join BlueSnap you can sign up online on their website by setting up an account, or you can complete a contact form for one of their sales team to get in contact with you which you can schedule the call.
Additional Business Services From BlueSnap
BlueSnap offers a complete range of payment services which includes:
Subscriptions
Accounts receivables automation
Virtual terminals
Marketplaces
Integrated payments for platforms
POS payments
Unified commerce
BlueSnap Customer Service and Complaints
You can contact the BlueSnap customer service team by completing their contact support form or through live chat in the BlueSnap console as an existing customer. As a new customer, you can contact their sales team through their contact form.
BlueSnap Contact
You can get in contact with BlueSnap by:
Completing their contact forms – for support or sales team
Live chat in BlueSnap console (existing customers only)
Post – 2 Sheraton Street, Medius House, London W1F 8BH
Website: https://home.bluesnap.com
BlueSnap Payment Services Pros/Cons
Pros
Offers an all-in-one payment platform
Customisable checkouts that integrate with existing software like eCommerce platforms and shopping carts
Intelligent transaction routing with 30 global banks
Secure transactions and storage
100 global payments including Apple Pay, PayPal and Google Pay
Offers tailored plans or a quick start pay as you go plan
Cons
Only offers digital communication initially for support
Poor ratings by customers