When you own your own business, payments are always a challenge to master, especially if you're new to the game, or are in the initial stages of setting up a new venture.
First things first, you'll need to set up a business bank account. Once you have done this, you should then set up a merchant account which will ensure you're able to receive payments from both debit and credit cards.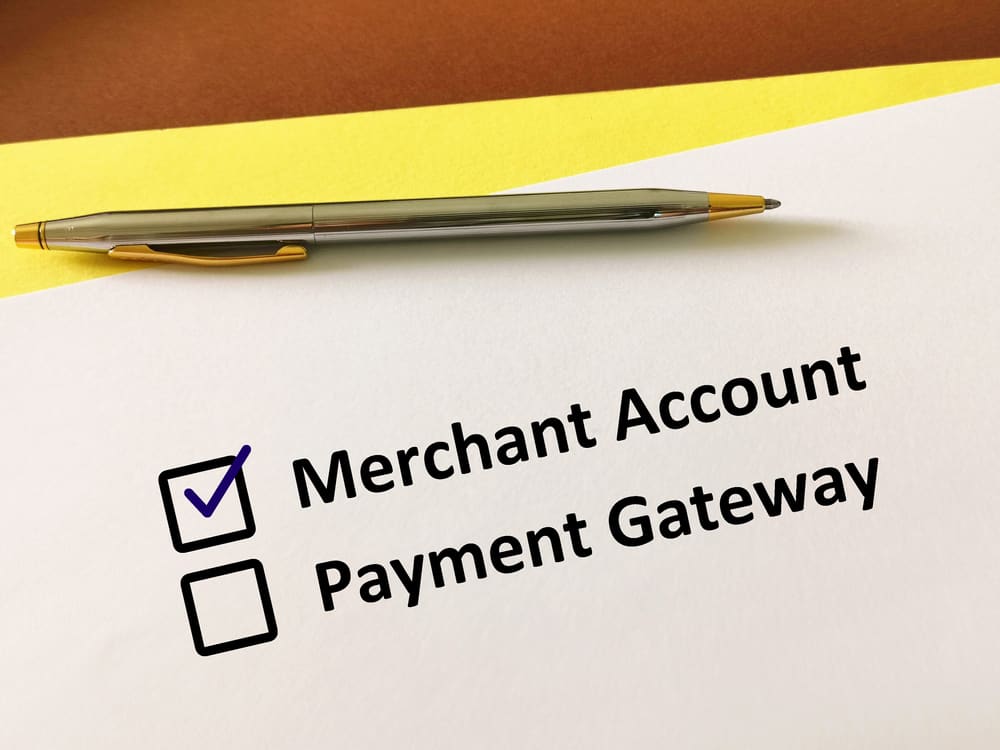 In a nutshell, a merchant account is an account designed to receive money from both debit and credit cards. As the majority of people prefer to make purchases via contactless payment methods or cards, a merchant account is an extremely important asset when it comes to managing payment processes and payment gateways.
There is one thing to note – although you (as the small business owner) will be the owner of the account, you won't be privy to direct access. The monies in your merchant account are instead transferred automatically to your business account. This process usually takes between one and two working days.
Why Do I Need A Merchant Account?
As a small business in the 21st century, it is important to listen to the needs of your customers. This includes accepting a variety of payment methods, to make yourself as versatile as possible.
If you choose to only operate with cash, you will likely lose a lot of custom, as it is rare for customers to carry cash today. Not only are card payments more convenient, many feel more comfortable using digital credit and debit card payments.
A merchant account allows you to accept multiple payments from online debit and credit card transactions, as well as payments in-house. On top of this, merchant accounts boast numerous additional features, all of which have been designed around the needs of a small business, including the likes of online reporting features.
There are also merchant accounts that boast PCI DSS features, which assist you in keeping data gathered from your customers secure.
How To Open A Merchant Account
Opening a merchant account isn't a difficult feat, however, it is wise to do your research before setting up a merchant account, especially in terms of looking for the best merchant providers for smaller businesses.
Every provider boasts its own style and features, contract terms, and pricing schedules. One important factor to note, especially if you're just starting out, is the charges entailed. For this reason alone, it is a good idea to compare providers before signing up for a specific service.
What is required for a merchant account?
Once you've selected a provider, only then can you create your own merchant account. To do this, you will need certain details to hand, comprising your company name, tax and contact information, and your business account details.
Without these, you won't be able to accept deposits or payment information from your customers.
How Does A Merchant Account Work?
Once you have set up a merchant account, you can begin using it as soon as the payment processors have been authorised. We've listed a few handy tips on how merchant accounts work below:
Accepting payments: For payments that take place in-house, you'll require a card reader. In most cases, these readers are provided by your chosen payment provider. If you own a small business with an online store, to pay for purchases, customers simply need to enter their card details into your payment system.
Payment processor procedure: Once you accept a payment, a consumer's card details are sent directly to the payment gateway from the card reader. The final stage involves them being transferred onto the payment processor. The relevant details are then sent to the card provider before being forwarded to the consumer's acquiring bank. Providing there are adequate funds in the consumer's bank account, the transaction will be permitted and authentication is sent.
Accepting credit and debit card payments: This is when a merchant account really comes into play. The consumer's bank will place money directly into this account. the funds will sit here until the go-ahead has been given to send them to your business bank account. This downtime is known as a settlement period and normally lasts 24 hours.
Types Of Merchant Accounts
There are four types of merchant accounts available, including:
1. Aggregated merchant accounts
Some of the most reputable aggregated merchant account providers in the UK comprise of:
Stripe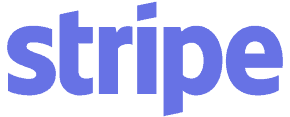 Stripe is a renowned global payments provider for e-commerce, however, it isn't the right merchant account option for every small business owner in the UK.
 Pros
Budget-friendly
Extremely customisable
Live chat is accessible 24 hours a day, seven days a week
PCI compliant
No need to provide a credit score
Several integrations available from third parties
Payments are accepted in 135+ currencies
Cons
Customer service can't be contacted by phone
Dedicated support is obtainable at an extra cost
Payment processing can take up to seven days to complete
Certain features offered by this merchant account provider are only compatible in Canada and the United States
Not the best option for small businesses owners looking to accept payments in brick and mortar stores
Overview
Stripe comes in the shape of a powerful Merchant Provider that is user-friendly to developers and small business owners selling online looking for a cost-effective option.
Zettle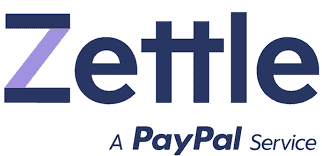 Zettle, (formerly iZettle), works across an impressive 25 currencies, which makes it a great option for those wishing to sell products to different countries.
Pros
Supports 25 currencies
No monthly or card reader fees
No set-up fees
An assortment of POS (point of sale) and integration features to choose from
No fee to download the app
Cons
Zettle is still new to the market, therefore, is undergoing teething issues
Ecommerce can only be used in conjunction with Selz, a third-party integration service
Customer service is only available on weekdays
The Zettle smart device is an additional purchase
Overview
Zettle boasts great customer support, low fees, a simple set-up and it's user-friendly. It is a great merchant account option for smaller UK companies, especially those with infrequent sales or lower sales volumes.
Square

Launched in San Francisco in 2009, Square works from a total of five countries across the globe, transferring £40 million-plus per annum. Jack Dorsey, the CEO, is also the founder of renowned social media platform Twitter
Pros
Offers next day business deposits
PCI compliant
Comes as standard with real-time analytics and sales reporting
No monthly or setup fees
No need to permit a lengthy contract
Doesn't require a credit check
Accepts the majority of card types
Cons
A little less user-friendly than other card readers on the market as it doesn't come with a pin pad
A card reader stand is an additional purchase
Phone support is only available on weekdays
Can't be used in the UK alongside Discover, Union Pay or JCB
Overview
Although add-ons are on the pricy side and the customer support is limited, Square is still a top choice for small businesses in the UK. Other notable features include intuitional software, low fees and a platform that is both stylish and tech-savvy.
SumUp

Used in over 31 countries, SumUp is responsible for processing an impressive 100,000 card transactions per day. On top of this, it's also one of the most budget-friendly merchants on the market.
Pros
Transaction fees are extremely low on this aggregate account
No monthly hidden costs or excessive chargeback fees
Comes with a money-back guarantee
No need to sign up for a fixed contract
EMV and PCI DSS compliant
Perfect for both tradespeople and market stalls
Cons
Customer support is only available Monday – Friday and not in the evenings
The payout processors are lengthy
Not the best option for companies with a heightened sales turnover
Overview
With low monthly fees, transparent pricing, and an easy-to-use card reader, it's little wonder SumUp is one of the most prevalent mobile credit and debit card readers in Europe.
2. ISO merchant accounts
Listed below are several ISO merchant account providers in the UK:
Fiserv (formerly First Data)

Formerly known as First Data, Fiserv is an electronic payment merchant account provider, who are renowned for offering effective back-end card processing options to small business owners.
Pros
Processes debit and credit cards from all major companies
Suited to all businesses enterprises irrespective of size
ISV payment integration
Option to pay in numerous currencies
Substantial analytics
B2B payments
Cons
Often used via a third party company, which means not all benefits are available to all users
Overview
Fiserv is a convenient, easy-to-use, cost-effective merchant account that allows small business owners to manage monetary transactions online via a secure payment gateway. Money taken from customers is then transferred directly to the business bank account.
Formerly known as Payzone, this UK merchant account provider is an expert in providing payment options to small business owners.
Pros
The contract can be terminated after the year
No exit or set up fees
Specialist consultants are on hand 24/7
Pricing is tailored to the business
Cons
Online reports are not available at present
Only applicable with Epos Now
Overview
A great option for business owners on the smaller side who have a higher sales turnover looking to invest in dedicated merchant accounts with shorter contracts.

RMS is an online payment service provider that is highly competitive and boasts a wide choice of card machines and can be linked to various bank account set-ups.
Pros
No cancellation fees to worry about
Accepts a variety of payment methods
Works with Verifone V240m software
A variety of card machines available
Cons
Pricing transparency is lacking
Payouts are slower than average
Overview
RMS boasts zero monthly fees and a one-off payment plan, which means you no longer have to worry about monthly direct debits to your dedicated merchant account providers. A great option for smaller businesses wishing to embrace an Elavon payment solution.

An independent services provider that first launched in 2006 comes in the shape of a budget-friendly debit and credit card processing system with zero hidden merchant account fees.
Pros
No hidden fees or service charge
Only applicable to pay for standard and terminal transaction costs
Highly flexible and rolling contracts available
Accepts contact payment options such and Google and Apple Pay as well as Samsung Pay
Fast payment processes, within 24 hours
Complimentary resource centre
No PCI DSS fees
Cons
Customer service advisers are difficult to get ahold of
Automatic renewal clause unless you cancel the merchant account within the cut-off period
Overview
A great, simple, low-cost merchant account option suited to smaller businesses looking for flexible contracts and non-high-risk merchant accounts.

A renowned payments merchant account provider integrates processing and payments in a seamless manner.
Pros
Business analytics reports provided with standard package
Can be applied to online stores, in-store and via mobile platforms
Cons
Customer service isn't available 24/7
More additional fees than most providers
Overview
An option suited to bigger businesses as the features tend to be more suited to those with a higher turnover.
3. High-risk merchant accounts
Listed below are several high-risk merchant account providers based in the UK:
Worldpay: A high-risk merchant account, suited to the likes of gambling businesses across the UK, boasts a unique screening process to ensure the safety of your customers and business, especially an independent sales organisation that accepts card payments only. This merchant account provider is best suited to businesses that are at risk of chargebacks and fraud.
Instabill: This merchant account comes in the shape of a cost-effective, reliable service that is an ideal option for online businesses. This is a great option for new businesses that work in an industry that is classified as high risk, as well as those who have a poor credit history.
These merchant accounts work for those that process a higher rate of transactions. Merchant accounts like these boast zero set-up fees, friendly representatives, daily settlements and payment processing.
ccNetPay: This is a great high-risk merchant account for those who sell products or services that are subject to a heightened risk of fraud. This is when investing in payment services such as ccNetPay is a must.
They place all high-risk merchants in the EU on the same European business bank to ensure all terms and fees are the same. One thing to note? The payouts may take a little longer to reach your business bank, especially those operating in Gaming or Adult industries.
Verotel: When it comes to payment services, Verotel is a renowned Provider and one that has over 50,000 high-risk online businesses under its belt. Established in 1998, they understand the risks digital businesses are subject to and as such, promise a PCI compliant solution.
4. Internet merchant accounts
Listed below are an array of popular internet merchant account providers available in the UK:
PayPal: PayPal comes in the shape of an all-inclusive solution perfectly suited to small businesses just starting out as well as those who are already established.
PayPal is a two-sided platform, that allows business owners to connect with an impressive 295 million plug PayPal consumers across the globe, as well as numerous marketplaces. If giving your customers ultimate spending freedom is at the top of your wish list, this could be the option for you.
Worldpay: Worldpay provides small-business solutions for those who wish to take payment via a range of methods, comprising credit and debit cards as well as mobile wallets and more, with a quality Internet merchant account.
Payment services such as Worldpay provide online businesses with a tailor-made payment platform that boats a POS system, point-of-sale integration, as well as other features.
Payzone: Now known as 'Takepayments' this payment provider, based in Dublin-offers merchant services to various companies in the UK and further afield.
Established in 1989, it boasts a wide range of services to businesses that are both small and medium in size, comprising card machines, merchant accounts, online payment solutions, MOTO payments, virtual terminals and more. All in all, they process £1.2 billion-plus in transactions per annum.
Payment Sense: Running your own business can be a challenge at the best of times, which is why having a quality merchant account in place is a must. Payment services such as Paymentsense have created a tech-savvy set-up designed to make card payments that little bit easier.
Barclaycard: To ensure you meet modern-day demand, taking your business online is a must! The Smartpay Checkout from Barclaycard is a renowned payment gateway, perfectly suited to smaller businesses ready to take their enterprises to the next level. New customers are privy to zero monthly fees for the first 12 months.
RMS: Wishing to wave goodbye to rental fees for card machines? RMS promise not to tie you into a long contract. Should you choose to cancel? You won't be privy to cancellation fees. Features include accepting a variety of payment methods, plus Verifone V240card machine technology.
Fiserv (formerly First Data): Fiserv serves numerous small businesses across the globe, helping them to move money safely and securely, which protects both their business and their customers. Always online, you can accept payments from your consumers 24/7.
Opening An International Merchant Account
If you wish to sell your products or services to people both in the UK and overseas, you will need to set up an international merchant account.
This type of account enables small businesses to accept and action online payments in a variety of currencies, dependent on where the customers are based. Not all providers offer this feature, so you will need to do your research before setting a merchant account up.
How Much Does A Merchant Account Cost?
This is dependent on the merchant account you choose. Some are free, whilst others come with monthly or annual merchant account fees. Others also feature credit card transaction fees. It all comes down to the features offered by each payment gateway.
How To Choose A Merchant Account Provider
The best way to choose a merchant provider is to read reviews! There are numerous to choose from and not all are right for your small business. Look at the costs, what features each offer and marry the best features to the needs of your business (always keeping the needs of your customers in mind!)
Final Thoughts
To conclude, without dedicated merchant account services, you won't be able to receive payments from customers wishing to pay via contactless methods or credit or debit cards. This can have a huge effect on your business (whether you have an online store, a brick and mortar store or both).
The majority of customers in this day and age wish to pay in this manner, as it's both convenient and secure. Without this option, you may miss out on numerous sales as consumers will choose to shop elsewhere, and where their preferred payment methods are accepted.
FAQs
Can anyone get a merchant account?
If you own a business that allows customers to pay for transactions with debit and credit cards, you qualify for a dedicated merchant account.
To set this up, you must initiate a relationship with a provider of merchant services and set up a business bank account. It also helps to have a positive credit score.
How long does it take to set up a merchant account?
When setting up a merchant account, you will be given a unique merchant number, or if you have multiple merchants, a shared merchant account number.
All in all, it takes from 3 to 5 working days for your account to be activated. At this point, you can accept card payments from customers.
How can I get a free merchant account?
With certain providers, it is free to set up a merchant account. Most providers however will charge a small sum in the shape of a monthly fee and/or based on transaction volume for their services. These are usually a flat fee and varies between merchant account providers.
Do you have to have good credit to get a merchant account?
 
Having a poor credit score certainly doesn't help, however, as long as you are honest about it and pick the right merchant account provider, this shouldn't be too much of an issue, especially as certain providers don't necessitate credit checks.